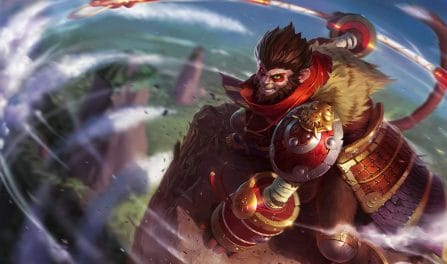 Die besten Runen, Gegenstände und Tipps, um die Konkurrenz zu dominieren
85,857 Wukong Builds analysiert
Beste Gegenstände für dein

Wukong

Build
The best items to use in your Wukong build include: Divine Sunderer, Guardian Angel, Black Cleaver, and Silvermere Dawn. Yet, similar to our rune advice, you can also get quality, dedicated, Wukong item builds further down for the specific enemy team composition you are playing in your current match. Players who included these pieces in their setups had a significantly better win rate than players who tried for other Wukong builds.
Wukong

Gegenstände, um gezielte Teamkämpfe zu besiegen
Beste

Wukong

Runen für dein nächstes Build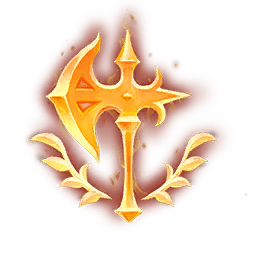 Eroberer

Triumph

Legende: Zähigkeit

Letztes Gefecht

Frische

Knochenpanzerung
If you are trying to beat a varied enemy team comp, you should strongly consider getting Wukong the Conqueror, Triumph, Legend: Tenacity, Last Stand, Revitalize, and Bone Plating runes. In recent games, he won the largest fraction of his rounds when using these runes. Yet, if you are playing a more homogenous enemy team composition, such as an AP heavy or a CC centric team, you should instead look a little below to use the best Wukong runes to defeat your particular enemy team.
Wukong

Runen, um engagierte gegnerische Teams zu schlagen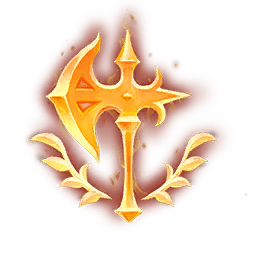 Eroberer

Triumph

Legende: Zähigkeit

Letztes Gefecht

Plötzlicher Einschlag

Gefräßiger Jäger
Our Wukong builds result from our evaluation of 85,857 recently ranked Wukong matches. Only the best win rate Wukong builds that are also commonly used are advised by us. Since we have so many games in our data, we are absolutelysure that we can show you the highest quality builds for Wukong to help you win your next round!
Additionally, to see Wukong builds tailored to a particular division, choose a different rank from the dropdown menu above. If you select a different division, the recommended Wukong build given will capture that tier's meta game.