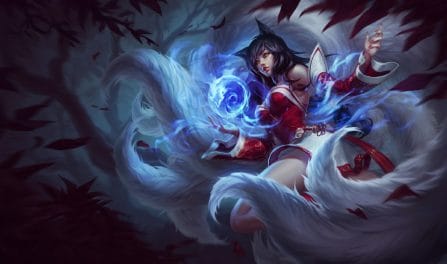 아리과(와) 시너지가 좋은 챔피언과 카운터 픽
194,688건의 아리 카운터와 매치 업 분석 결과
To determine the best and worst counters for 아리, we checked the scores of 194,688 recently played, ranked League of Legends matches. We determined which champs have the highest and lowest win rates against her. Furthermore, we calculated those rare champions that are good companions and who could help stop you from being countered. Having studied so many rounds provides us great faith in our 아리 counter stats.
As can be seen above, 야스오 is the strongest to beat 아리 with a 53.1% win rate against her. In a close second and third place, 제라스 and 애니 are the next biggest counters to 아리. They have win rates of 52.4% and 52.3%, respectively. You should not take her into a match where one of these champs has been selected.
Conversely, if you're facing off against 루시안, you should expect to do much better. 아리 counters them with a great win rate of 55%. Equally, you can expect to do very well when fighting 조이 and 르블랑. They have the next worst win rates versus 아리.
If you would like the best champion synergies for your own comrades to raise your winrate more, take a look at the champion synergies.
Regardless of her chosen position, she does admirably when alongside 마스터 이. This combination usually boosts her chances of winning by a few percent. 그레이브즈 and 녹턴 are also awesome champions to team up with.
If you are looking to learn more about a particular 아리 counter, together with the finest builds to adopt in that matchup, please click the corresponding row in the tables above. If the particular 아리 counters you are trying to find aren't found below, you may see all potential counters at the above link.
To see 아리 pairings and counters from one division rank, you can use the dropdown menu above to narrow the counters provided.
저희는 매주 라이엇 서버에서 직접 몇 백만개의 리그 오브 레전드 매치를 가져와 전통적인 통계와 첨단 머신 러닝 알고리즘을 둘 다 사용하여 데이터를 분석합니다. 실제 데이터에 기반하여 아리의 정확한 카운터픽을 알려드립니다.