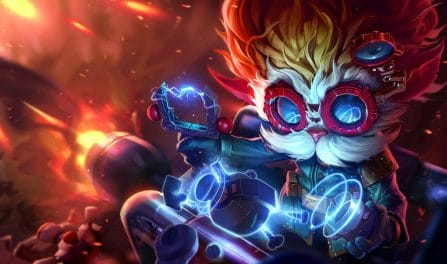 48,753 大发明家 Builds Analyzed
We set our 大发明家 build recommendations by analyzing 48,753 recently ranked League matches with him selected. We only propose the top winrate 大发明家 builds that were used by ranked LoL players enough times for us to reccomend them. With so many rounds in our data, we are very confident in our suggested builds.
Additionally, 大发明家 builds specific to a unique skill tier can be displayed by selecting another division from the dropdown menu found above. The suggested 大发明家 build shown will be specific to that division's meta.
The most critical items to include in your champion's build are: 兰德里的苦楚,灭世者的死亡之帽, and 莫雷洛秘典. Players who added these pieces in their builds had a much higher winrate than those who went for other 大发明家 builds.
Additionally, similar to our rune recommendations, you can also get great, focused, 大发明家 item builds just below for the particular enemy team composition you are battling in your current game.
大发明家

Items to Defeat Focused Team Comps

奥术彗星

法力流系带

超然

风暴聚集

血之滋味

贪欲猎手
If you are fighting a varied enemy team comp, you should really consider grabbing 大发明家 the 巫术, and 主宰 runes. In recent games, he won the greatest percentage of his rounds when using these runes.
Although, if you are fighting a different enemy team comp, such as an AP centric or a tank heavy team, you should instead look further down to see the best 大发明家 runes to win your particular round.
大发明家

Runes to Beat Dedicated Enemy Teams

征服者

气定神闲

传说:韧性

砍倒

绝对专注

风暴聚集