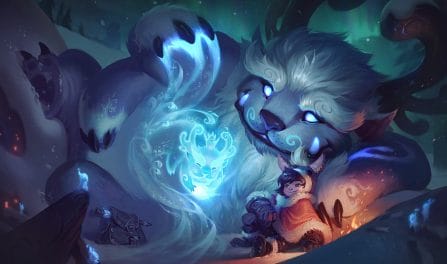 142,807 雪原双子 Builds Analyzed
We established our 雪原双子 build guidance by analyzing 142,807 recently ranked LoL matches with him in them. We only advise the best winrate 雪原双子 builds that have been built by ranked gamers enough times for us to suggest them. With so many games in our data, we are very confident in our provided builds.
Additionally, to see the best 雪原双子 build from a different skill division, please select a different one from the dropdown above. The calculated 雪原双子 builds will change to reflect that skill level's meta.
The best items to incorporate into your champ's build are: 日炎圣盾,深渊面具, and 荆棘之甲. Players who added these pieces in their gear had a much better winrate than players who worked towards other 雪原双子 builds.
Moreover, similar to our rune advice, you can also get great, focused, 雪原双子 item builds farther down for the particular enemy team comp you are playing in your ongoing game.
雪原双子

Items to Defeat Focused Team Comps

余震

爆破

调节

坚定

迅捷

水上行走
If you are trying to beat a varied enemy team arrangement, you should strongly consider getting him the 坚决, and 巫术 runes. In recent games, he won the greatest number of his rounds when using these runes.
Although, if you are trying to beat a different enemy team composition, such as an AD centric or a CC centric team, you should instead browse further down to see the best 雪原双子 runes to defeat your particular set of opponents.
雪原双子

Runes to Beat Dedicated Enemy Teams

相位猛冲

灵光披风

迅捷

水上行走

恶意中伤

贪欲猎手