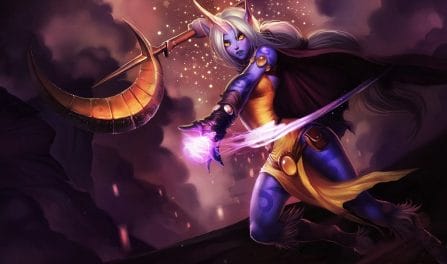 205,266 众星之子 Builds Analyzed
Our 众星之子 builds come out of our examination of 205,266 recently ranked 众星之子 rounds. Only the highest win rate 众星之子 builds that are also commonly used are suggested by us. Since we have so many matches in our data, we are confident that we can generate the best quality builds for 众 to help you win your next game!
Additionally, to view the top 众星之子 build designed for a different skill division, you can select a different one from the dropdown above. The recommended champion builds will change to characterize that skill level's meta.
The most essential items to include in your champ's build are: 舒瑞娅的战歌,炽热香炉, and 极冰碎片. Players who added these items in their setups had a higher win rate than those who went for other item builds for 众星之子.
Moreover, like our rune setups, you can also find quality, focused, 众星之子 item builds below for the specific enemy team comp you are playing in your current game.
众星之子

Items to Defeat Focused Team Comps

召唤:艾黎

法力流系带

超然

焦灼

复苏

生命源泉
If you are fighting a mixed enemy team comp, you should strongly consider getting her the 巫术, and 坚决 runes. In recent matches, she won the largest number of her matches when built with these runes.
Yet, if you are battling a more homogenous enemy team comp, such as an AD centric or a tank centric team, you should instead look a little down to see the best 众星之子 runes to defeat your particular combination of foes.
众星之子

Runes to Beat Dedicated Enemy Teams

召唤:艾黎

法力流系带

超然

风暴聚集

复苏

复苏之风