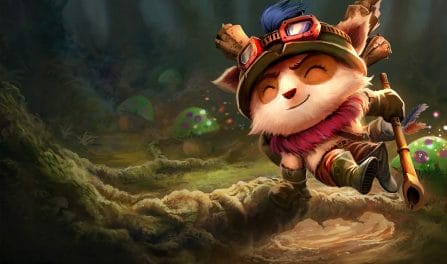 230,204 迅捷斥候 Matches Analyzed
These champ statistics were prepared using 230,204 recently played, ranked 迅捷斥候 games. We pull competitive game results directly from Riot's own database. Having a large number of League matches to evaluate gives us great confidence in our capability to provide accurate 迅捷斥候 statistics. Across all rounds, 迅捷斥候 did perform very well, with an average win rate of 50.8%.
迅捷斥候 has been picked a lot in recent ranked LoL matches. In the current meta, his popularity is 9%. He is often banned during champ select. Obviously, many players see him as a huge threat. In recent ranked games, 迅捷斥候 was banned 7.8% of the time.
Because of 迅捷斥候's K/D/A and utility, he has a fairly average overall win rate. He does very well in the late game, with a winrate of NaN% in that phase. Unfortunately, he does worst in the late game, where 迅捷斥候's win rate is NaN%., The difference between his best and worst game phases is a large NaN%. This large difference makes it clear that his power spikes and fades in different parts of the match. Plan well.
迅捷斥候 is played mostly in the top position. This occurs in [object Object]% of his matches. Yet, top 迅捷斥候 has the highest win rate ([object Object]%) of all positions but is less popular of a position (played [object Object]% of the time). At this time, 迅捷斥候's meta game is focused on dealing damage. In particular, his kit should mainly be focused on magical damage. Furthermore, he is an ok physical damage dealer champion. Tanking is the least critical part of 迅捷斥候's gameplay.
You should anticipate having to spend a decent amount of time practicing and learning to get good with 迅捷斥候. Most League gamers believe he is an average difficulty champ to get good at. 迅捷斥候 primarily deals magic damage (82% of his total damage). He doesn't deal much of other damage types and should not be played as hybrid damage dealer..
迅捷斥候 deals tons of damage in a typical round (23,595 damage). You should focus on developing him as a powerful champion to crush your foes.
不惧艰难险阻、不惧坎坷危途,提莫怀着无比的热情和欢欣的精神探索着整个世界。作为一个约德尔人,他对自己的道德观坚定不移,同时对班德尔斥候的信条感到自豪,有的时候,他的热忱甚至会让他无法看到,自己行为会在更大的意义上导致什么样的后果。虽然有的人认为这支斥候小队是否真正存在还有待商榷,但有一件事是肯定的:提莫的信念绝不容小觑。
If you are looking for a dominating carry, then you should maybe consider this champion. He has one of the top kill counts in the game among other champions. 'Moreover, he has a somewhat above average death rate with an average of 6.5 deaths per League round. Additionally, 迅捷斥候's KDA is typically very low with an average KDA ratio of 1.7 as well as 5.6 assists per match.
We comb through millions of League of Legends matches pulled directly from Riot's servers each week and analyze the data using advanced algorithms to bring you the most accurate 迅捷斥候 stats online. We analyze the data by tier, so you can find the most relevant 迅捷斥候 win rate and other stats.