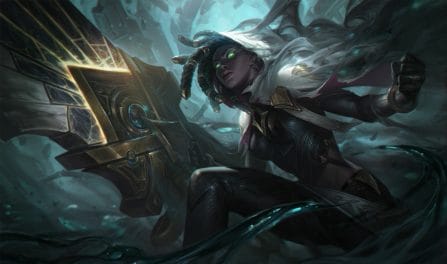 Die besten Runen, Gegenstände und Tipps, um die Konkurrenz zu dominieren
305,764 Senna Builds analysiert
We set our Senna build recommendations by examining 305.764 recently ranked League matches with her in them. We only advise the top winrate Senna builds that have been built by ranked players enough times for us to advise them. With so many matches in our dataset, we are quite confident in our suggested builds.
Additionally, Senna builds dedicated to a particular skill tier can be displayed by picking a different division from the dropdown menu located above. The best Senna build shown will be specific to that division's meta.
Beste Gegenstände für dein

Senna

Build
The most essential items to incorporate into your champ's build are: Göttlicher Entzweier,Schnellfeuer-Geschütz, and Guinsoos Wutklinge. Those who added these pieces in their setups had a greater win rate than those who tried for other item builds for Senna.
Furthermore, as with our rune builds, you can also find quality, dedicated, Senna item builds a little further down for the particular enemy team composition you are battling in your next game.
Senna

Gegenstände, um gezielte Teamkämpfe zu besiegen
Beste

Senna

Runen für dein nächstes Build

Eiszeit

Magisches Schuhwerk

Kekslieferung

Anziehungskraft

Knochenpanzerung

Frische
If you are playing a well-mixed enemy team comp, you should really consider grabbing her the Inspiration, and Entschlossenheit runes. In recent games, she won the largest fraction of her rounds when built with these runes.
Although, if you are playing a different enemy team comp, such as an AD focused or a tank heavy team, you should instead browse further down to view the best Senna runes to defeat your particular set of opponents.
Senna

Runen, um engagierte gegnerische Teams zu schlagen

Eiszeit

Magisches Schuhwerk

Kekslieferung

Anziehungskraft

Legende: Eifer

Niedermäher