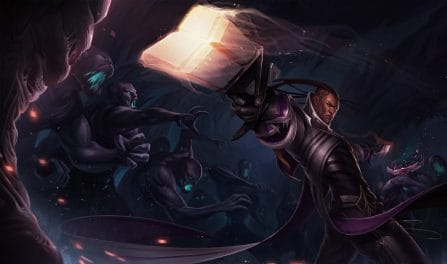 Las mejores runas, elementos y consejos para dominar a tu competencia
213,218 Lucian Builds Analizadas
Our Lucian builds come out of our analysis of 213.218 recently ranked Lucian games. Only the top winrate Lucian builds that are also commonly used are advised by us. Since we have so many rounds in our database, we are sure that we can generate top quality builds for n to help you win your next match!
Additionally, Lucian builds dedicated to a particular skill tier can be displayed by choosing a different tier from the dropdown menu located above. The suggested Lucian build shown will be specific to that tier's meta.
Los mejores items para

Lucian
The most essential items to include in your champ's build are: Viento huracanado,Ángel de la guarda, and Segador de esencia. Those who included these items in their builds had a much higher winrate than players who used other Lucian builds.
Yet, as with our rune builds, you can also find quality, focused, Lucian item builds below for the specific enemy team comp you are fighting in your current match.
Lucian

Items para derrotar a los Comps de equipos enfocados
Las mejores runas para

Lucian

Ataque intensificado

Claridad mental

Leyenda: Linaje

Derribado

Calzado mágico

Entrega de galletas
If you are playing a varied enemy team arrangement, you should strongly consider getting yourself the Precisión, and Inspiración runes. In recent matches, he won the greatest number of his rounds when equipped with these runes.
Although, if you are fighting a more homogenous enemy team comp, such as an AP heavy or a CC centric team, you should instead browse below to view the best Lucian runes to win your particular match.
Lucian

Runas para vencer a los equipos enemigos dedicados

Ataque intensificado

Claridad mental

Leyenda: Linaje

Derribado

Entrega de galletas

Perspicacia cósmica
Guía para jugar con

Lucian
Da prioridad a la habilidad Luz penetrante, ya que es la principal para acosar al campeón del carril enemigo.
Luz lacerante también combina bien con la pasiva Balas Luminosas de Lucian, ya que al lanzar una habilidad se activa la pasiva haciendo que ataque a un objetivo dos veces.