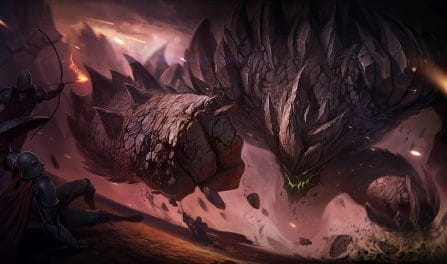 Las mejores runas, elementos y consejos para dominar a tu competencia
139,985 Malphite Builds Analizadas
We set our Malphite build guidance by examining 139.985 recently ranked League games with him in them. We only propose the highest winrate Malphite builds that were built by ranked LoL players enough times for us to propose them. With so many matches in our data, we are very confident in our provided builds.
Additionally, to see the best Malphite build from a different skill level, please select a different one from the dropdown menu above. The recommended Malphite builds will change to reflect that skill level's meta.
Los mejores items para

Malphite
The most important items to use in your champ's build are: Égida de fuego solar,Malla de espinas, and Protector pétreo de gárgola. Players who added these pieces in their setups had a much higher winrate than those who utilized other Malphite builds.
Additionally, as with our rune suggestions, you can also find quality, focused, Malphite item builds below for the particular enemy team composition you are playing in your ongoing match.
Malphite

Items para derrotar a los Comps de equipos enfocados
Las mejores runas para

Malphite

Cometa arcano

Banda de maná

Trascendencia

Piroláser

Calzado mágico

Entrega de galletas
If you are fighting a mixed enemy team comp, you should strongly consider getting Malphite the Brujería, and Inspiración runes. In recent games, he won the largest percentage of his games when equipped with these runes.
Yet, if you are playing a more single focused enemy team comp, such as an AP heavy or a CC centric team, you should instead look a little down to use the best Malphite runes to defeat your particular combination of foes.
Malphite

Runas para vencer a los equipos enemigos dedicados

Cometa arcano

Banda de maná

Trascendencia

Piroláser

Condicionamiento

Sobrecrecimiento
Guía para jugar con

Malphite
Malphite es un campeón extremadamente tanky con gran armadura y sostenibilidad. Consigue objetos de armadura y vida para mejorar su sustento.
Utiliza su definitiva, Fuerza imparable, para iniciar peleas de equipo y lanzar a todo su equipo por los aires.