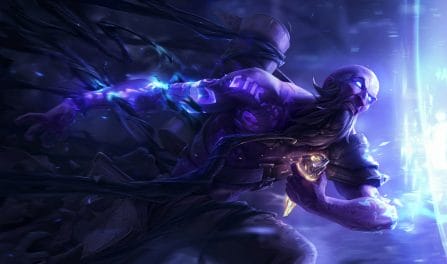 Las mejores runas, elementos y consejos para dominar a tu competencia
112,425 Ryze Builds Analizadas
Our Ryze builds result from our evaluation of 112.425 recently ranked Ryze games. Only the highest winrate Ryze builds that are also commonly used are recommended by us. Because we have so many matches in our database, we are very confident that we can give you the highest quality builds for R to help you win your next game!
Additionally, Ryze builds dedicated to a particular skill division can be seen by choosing another rank from the dropdown menu located above. The recommended Ryze build shown will be specific to that tier's meta.
Los mejores items para

Ryze
The most important items to include in your champion's build are: Tempestad de Luden,Abrazo del serafín, and Sombrero mortal de Rabadon. Players who included these pieces in their gear had a better winrate than those who used other Ryze builds.
Additionally, as with our rune setups, you can also find great, focused, Ryze item builds just below for the particular enemy team comp you are playing in your next match.
Ryze

Items para derrotar a los Comps de equipos enfocados
Las mejores runas para

Ryze

Electrocutar

Sabor a sangre

Colección de globos oculares

Cazador voraz

Banda de maná

Trascendencia
If you are battling a well-mixed enemy team arrangement, you should really consider grabbing Ryze the Dominación, and Brujería runes. In recent games, he won the largest fraction of his games when built with these runes.
Yet, if you are facing a more focused enemy team composition, such as an AD centric or a crowd control focused team, you should instead look further down to use the best Ryze runes to win your particular match.
Ryze

Runas para vencer a los equipos enemigos dedicados

Electrocutar

Sabor a sangre

Colección de globos oculares

Cazador voraz

Banda de maná

Trascendencia
Ryze puede teletransportar a todo su equipo a corta distancia después de canalizar durante 2 segundos. Úselo para sorprender a los enemigos o sacar a su equipo de emboscadas.
Golpea a tus enemigos primero con Prisión de Runa o Flujo de Hechizo para conseguir pilas de Runa y luego combea Sobrecarga.