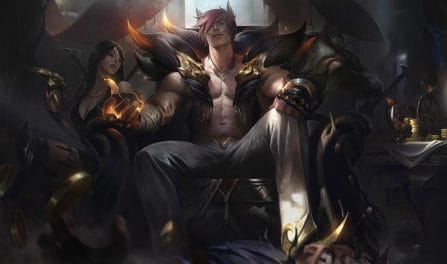 Las mejores runas, elementos y consejos para dominar a tu competencia
383,159 Sett Builds Analizadas
Our Sett builds come out of our evaluation of 383.159 recently ranked Sett games. Only the top winrate Sett builds that are also in common use are recommended by us. Since we have so many rounds in our database, we are quite sure that we can show you top quality builds for S to help you win your next round!
Additionally, to see Sett builds customized to a unique skill level, choose your desired rank from the dropdown menu found above. If you change the selection, the best Sett build given will reflect that division's meta game.
Los mejores items para

Sett
The most important items to incorporate into your champion's build are: Cortasendas,Calibrador de Sterak, and Hidra titánica. Those who added these pieces in their gear had a significantly better win rate than those who worked towards other Sett builds.
Moreover, similar to our rune recommendations, you can also find quality, focused, Sett item builds a little further down for the particular enemy team comp you are fighting in your next game.
Sett

Items para derrotar a los Comps de equipos enfocados
Las mejores runas para

Sett

Garras del inmortal

Golpe de escudo

Fuerzas renovadas

Sobrecrecimiento

Triunfo

Último esfuerzo
If you are battling a mixed enemy team comp, you should strongly consider getting Sett the Valor, and Precisión runes. In recent games, he won the largest number of his games when using these runes.
However, if you are playing a more homogenous enemy team composition, such as an AP heavy or a crowd control centric team, you should instead scroll a little down to find the best Sett runes to defeat your particular enemy team.
Sett

Runas para vencer a los equipos enemigos dedicados

Conquistador

Triunfo

Leyenda: Tenacidad

Último esfuerzo

Sobrecrecimiento

Fuerzas renovadas