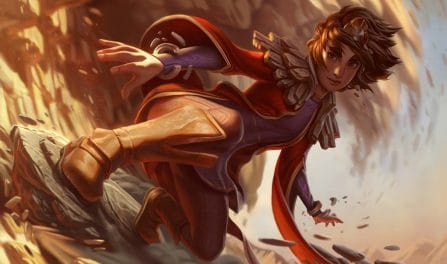 Las mejores runas, elementos y consejos para dominar a tu competencia
14,227 Taliyah Builds Analizadas
Los mejores items para

Taliyah
The most critical items to include in your Taliyah build include: Luden's Tempest, Rabadon's Deathcap, Rylai's Crystal Scepter, and Morellonomicon. Moreover, similar to our rune setups, you can also find great, dedicated, Taliyah item builds below for the specific enemy team comp you are fighting in your current game. Players who added these pieces in their builds had a much higher winrate than players who went for other Taliyah builds.
Taliyah

Items para derrotar a los Comps de equipos enfocados
Las mejores runas para

Taliyah

Cosecha oscura

Golpe bajo

Colección de globos oculares

Cazador voraz

Triunfo

Golpe de gracia
If you are fighting a well-mixed enemy team comp, you should strongly consider getting Taliyah the Dark Harvest, Cheap Shot, Eyeball Collection, Ravenous Hunter, Triumph, and Coup de Grace runes. In recent matches, she won the greatest fraction of her matches when using these runes. Yet, if you are battling a more homogenous enemy team comp, such as an AP focused or a CC focused team, you should instead scrollbrowse a little down to use the best Taliyah runes to win your particular game.
Taliyah

Runas para vencer a los equipos enemigos dedicados

Cosecha oscura

Golpe bajo

Colección de globos oculares

Cazador incesante

Concentración absoluta

Caminar sobre agua
Guía para jugar con

Taliyah
Utiliza la Andanada de Hilo para acosar al enemigo en tu carril y dejarle sin farmear.
El Muro de la Tejedora es una herramienta increíble para recorrer el mapa rápidamente y también para dividir a los equipos enemigos. ¡Perfecciona esta herramienta!
Our Taliyah builds come from our analysis of 14,227 recently ranked Taliyah matches. Only the best win rate Taliyah builds that are also in common use are recommended by us. Since we have so many rounds in our dataset, we are sure that we can provide the highest quality builds for Taliyah to help ensure you win your next game!
Additionally, to view the top Taliyah build designed for a different skill rank, please select a different one from the dropdown above. The proposed Taliyah builds will update to capture that skill level's meta.