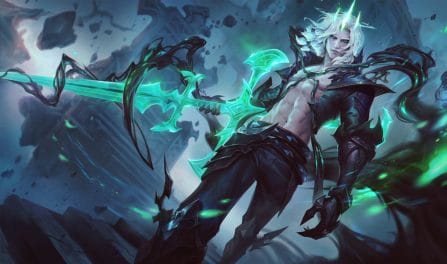 Las mejores runas, elementos y consejos para dominar a tu competencia
324,125 Viego Builds Analizadas
Our Viego builds come out of our examination of 324.125 recently ranked Viego games. Only the highest win rate Viego builds that are also commonly used are recommended by us. Since we have so many rounds in our data, we are very sure that we can provide high quality builds for i to help you win your next round!
Additionally, Viego builds dedicated to a unique skill rank can be displayed by picking another rank from the dropdown menu located above. The best Viego build shown will be specific to that division's meta.
Los mejores items para

Viego
The most essential items to include in your champ's build include: Desgarrador divino,Ángel de la guarda, and Final del ingenio. Players who included these items in their setups had a higher winrate than players who worked towards other Viego builds.
Moreover, like our rune advice, you can also get great, dedicated, Viego item builds below for the particular enemy team setup you are facing in your next game.
Viego

Items para derrotar a los Comps de equipos enfocados
Las mejores runas para

Viego

Conquistador

Triunfo

Leyenda: Tenacidad

Golpe de gracia

Impacto repentino

Cazador voraz
If you are facing a varied enemy team comp, you should strongly consider getting Viego the Precisión, and Dominación runes. In recent matches, they won the largest number of their matches when equipped with these runes.
Although, if you are trying to beat a singular enemy team comp, such as an AD heavy or a CC focused team, you should instead scroll below to see the best Viego runes to win your particular game.
Viego

Runas para vencer a los equipos enemigos dedicados

Conquistador

Triunfo

Leyenda: Tenacidad

Golpe de gracia

Sabor a sangre

Cazador voraz