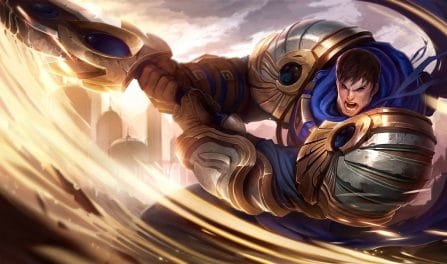 Les meilleures runes, objets et conseils pour dominer votre compétition
150,089 Garen Builds Analyzed
Meilleurs objets pour le Build de

Garen
The most important items to use in your Garen build are: Stridebreaker, Guardian Angel, Mortal Reminder, and Hullbreaker. Additionally, similar to our rune advice, you can also get great, dedicated, Garen item builds further down for the specific enemy team composition you are fighting in your current game. Players who added these pieces in their gear had a significantly better win rate than those who worked towards other Garen builds.
Garen

Items to Defeat Focused Team Comps
Best

Garen

Runes for Your Next Build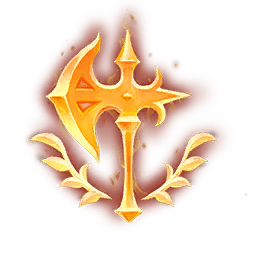 Conquérant

Triomphe

Légende : alacrité

Coup de grâce

Manteau nuageux

Tempête menaçante
If you are trying to beat a varied enemy team comp, you should really consider grabbing yourself the Conqueror, Triumph, Legend: Alacrity, Coup de Grace, Nimbus Cloak, and Gathering Storm runes. In recent matches, he won the largest fraction of his games when using these runes. However, if you are battling a more single focused enemy team composition, such as an AD focused or a crowd control focused team, you should instead scrollbrowse further down to view the best Garen runes to win your particular match.
Garen

Runes to Beat Dedicated Enemy Teams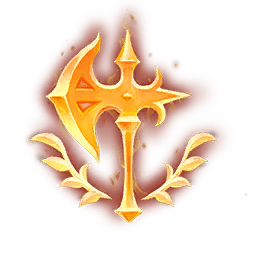 Conquérant

Triomphe

Légende : ténacité

Coup de grâce

Plaque d'os

Inébranlable
We came up with our Garen build recommendations by analyzing 150,089 recently ranked League rounds with him in them. We only propose the best winrate Garen builds that have been built by ranked gamers enough times for us to suggest them. With so many games in our dataset, we are confident in our provided builds.
Additionally, Garen builds dedicated to a unique skill tier can be viewed by choosing another division from the dropdown menu found above. The best Garen build shown will be focused on that division's meta.
Dans quelle lane joue Garen ?
Dans la ligue classique, Garen joue le plus souvent dans la lane du haut. Grâce à son soin passif, Garen peut endosser d'autres rôles, mais il est le plus souvent joué en tant que champion Top.
Comment puis-je carry en tant que Garen ?
Vous pouvez construire Garen soit en tant que bruiser/tank, soit en tant que dealer de gros dégâts avec beaucoup de chances de coups critiques. Le meilleur build de Garen dans LoL dépend des ennemis que vous affrontez. Si vous faites face à beaucoup de CC ou si vous avez déjà beaucoup de dealers de dégâts dans votre équipe, il est préférable de construire Garen plutôt comme un tank. Si, par contre, vous n'avez pas beaucoup de potentiel de dégâts ou si vous n'êtes pas confronté à un contrôle de foule important, vous pouvez le construire principalement comme un dealer de dégâts qui n'est augmenté que par un tank.