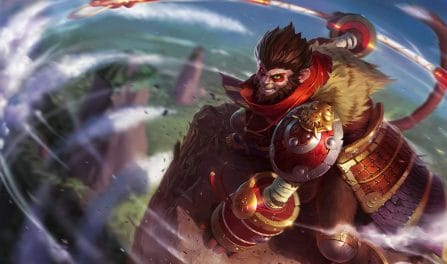 Les meilleures runes, objets et conseils pour dominer votre compétition
92,329 Wukong Builds Analyzed
Meilleurs objets pour le Build de

Wukong
The most important items to include in your Wukong build include: Divine Sunderer, Guardian Angel, Black Cleaver, and Dead Man's Plate. Furthermore, like our rune suggestions, you can also find quality, focused, Wukong item builds farther down for the particular enemy team composition you are playing in your ongoing match. Players who included these pieces in their builds had a much better win rate than players who tried for other builds for Wukong.
Wukong

Items to Defeat Focused Team Comps
Best

Wukong

Runes for Your Next Build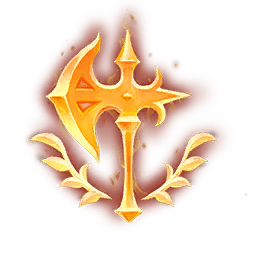 Conquérant

Triomphe

Légende : ténacité

Baroud d'honneur

Revitalisation

Plaque d'os
If you are trying to beat a mixed enemy team composition, you should really consider grabbing yourself the Conqueror, Triumph, Legend: Tenacity, Last Stand, Revitalize, and Bone Plating runes. In recent matches, he won the largest percentage of his matches when using these runes. However, if you are facing a more homogenous enemy team composition, such as an AP centric or a crowd control focused team, you should instead scrollbrowse a little down to see the best Wukong runes to win your particular game.
Wukong

Runes to Beat Dedicated Enemy Teams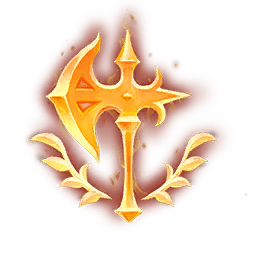 Conquérant

Triomphe

Légende : ténacité

Baroud d'honneur

Ruée offensive

Chasseur vorace
Our Wukong builds result from our evaluation of 92,329 recently ranked Wukong matches. Only the top win rate Wukong builds that are also commonly used are advised by us. Because we have so many matches in our data, we are confident that we can give you the highest quality builds for Wukong to help you win your next round!
Additionally, Wukong builds dedicated to a unique skill tier can be displayed by choosing a different rank from the dropdown menu found above. The suggested Wukong build shown will be focused on that tier's meta.