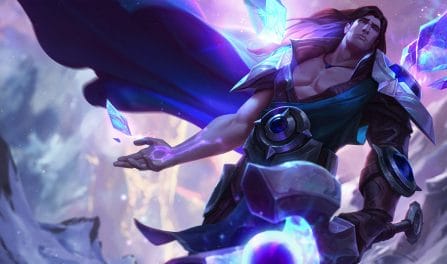 Les meilleures runes, objets et conseils pour dominer votre compétition
46,271 Taric Builds Analyzed
Our Taric builds come from our evaluation of 46 271 recently ranked Taric rounds. Only the best win rate Taric builds that are also commonly used are advised by us. Because we have so many games in our data, we are confident that we can produce the highest quality builds for T to help you win your next match!
Additionally, to view Taric builds customized to a unique skill level, select your desired tier from the dropdown menu located above. If you select a different division, the recommended Taric build given will be based on that division's meta gameplay.
Meilleurs objets pour le Build de

Taric
The most essential items to use in your champion's build include: Médaillon de l'Iron Solari,Convergence de Zeke, and Vœu du chevalier. Players who added these pieces in their kits had a significantly better winrate than players who went for other builds for Taric.
Furthermore, similar to our rune setups, you can also find great, dedicated, Taric item builds farther down for the particular enemy team comp you are playing in your ongoing match.
Taric

Items to Defeat Focused Team Comps
Best

Taric

Runes for Your Next Build

Gardien

Coup de bouclier

Conditionnement

Revitalisation

Présence d'esprit

Légende : ténacité
If you are fighting a well-mixed enemy team arrangement, you should really consider grabbing Taric the Volonté, and Précision runes. In recent matches, he won the greatest percentage of his rounds when equipped with these runes.
Although, if you are battling a different enemy team comp, such as an AD centric or a tank focused team, you should instead browse below to see the best Taric runes to win your particular game.
Taric

Runes to Beat Dedicated Enemy Teams

Gardien

Démolition

Plaque d'os

Revitalisation

Présence d'esprit

Légende : ténacité