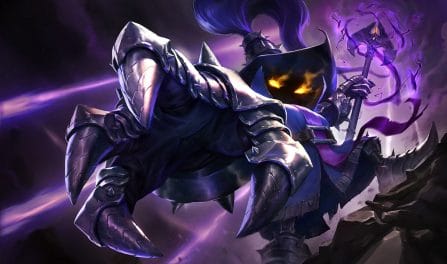 Les meilleures runes, objets et conseils pour dominer votre compétition
156,578 Veigar Builds Analyzed
Our Veigar builds come out of our examination of 156 578 recently ranked Veigar matches. Only the best win rate Veigar builds that are also in common use are advised by us. Because we have so many rounds in our dataset, we are absolutely sure that we can provide top quality builds for g to help you win your next match!
Additionally, to get Veigar builds specific to a unique skill level, select your desired rank from the dropdown menu located above. If you select a different division, the recommended Veigar build given will capture that division's meta gameplay.
Meilleurs objets pour le Build de

Veigar
The best items to use in your champion's build include: Gel éternel,Coiffe de Rabadon, and Volonté cosmique. Players who added these pieces in their kits had a better win rate than those who used other Veigar builds.
Furthermore, like our rune advice, you can also find great, focused, Veigar item builds a little further down for the particular enemy team comp you are facing in your ongoing game.
Veigar

Items to Defeat Focused Team Comps
Best

Veigar

Runes for Your Next Build

Électrocution

Goût du sang

Arracheur d'œil

Chasseur acharné

Ruban de mana

Transcendance
If you are facing a mixed enemy team arrangement, you should strongly consider getting him the Domination, and Sorcellerie runes. In recent matches, he won the largest number of his rounds when equipped with these runes.
However, if you are battling a different enemy team comp, such as an AP centric or a tank focused team, you should instead look a little below to find the best Veigar runes to defeat your particular enemy team.
Veigar

Runes to Beat Dedicated Enemy Teams

Comète arcanique

Ruban de mana

Transcendance

Tempête menaçante

Goût du sang

Chasseur vorace
Puis-je construire Veigar autrement que comme un mage burst ?
Oui. Veigar peut aussi être un bon mage tanky. Il n'aura pas la menace écrasante d'un mage burst, mais sa croissance passive d'AP signifie qu'il sera toujours capable d'infliger des dégâts décents tout en étant capable de durer beaucoup mieux en combat.