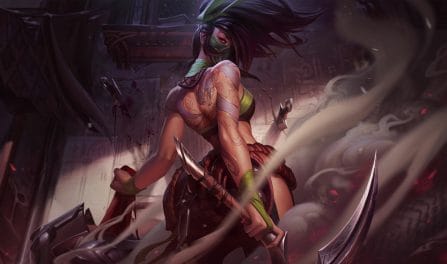 게임을 압도하기 위한 베스트 룬, 아이템과 팁
Our 아칼리 builds come from our examination of 201,043 recently ranked 아칼리 rounds. Only the best winrate 아칼리 builds that are also in common use are recommended by us. Because we have so many rounds in our dataset, we are confident that we can show you the highest quality builds for 아 to help ensure you win your next game!
Additionally, to get 아칼리 builds specific to a unique skill level, choose your desired division from the dropdown menu above. If you select a different division, the best 아칼리 build given will be based on that division's meta gameplay.
The best items to include in your champion's build include: 균열 생성기,라바돈의 죽음모자, and 존야의 모래시계. Players who included these items in their builds had a much higher win rate than those who worked towards other 아칼리 builds.
Furthermore, as with our rune advice, you can also get quality, focused, 아칼리 item builds a little further down for the specific enemy team setup you are playing in your ongoing match.

정복자

침착

전설: 강인함

최후의 일격

돌발 일격

굶주린 사냥꾼
If you are trying to beat a well-mixed enemy team arrangement, you should really consider grabbing yourself the 정밀, and 지배 runes. In recent matches, she won the greatest percentage of her rounds when using these runes.
Although, if you are trying to beat a more homogenous enemy team comp, such as an AD focused or a CC focused team, you should instead look further down to see the best 아칼리 runes to win your particular round.
아칼리로

빡겜하는 상대 팀을 이길 수 있는 룬

감전

돌발 일격

사냥의 증표

굶주린 사냥꾼

절대 집중

주문 작열