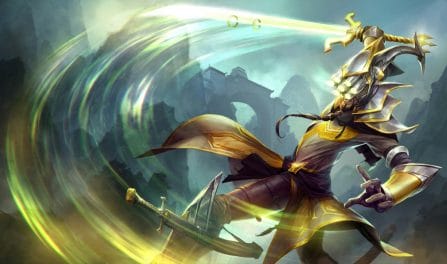 게임을 압도하기 위한 베스트 룬, 아이템과 팁
The most essential items to include in your Master Yi build include: Immortal Shieldbow, Bloodthirster, Wit's End, and Blade of The Ruined King. Additionally, as with our rune recommendations, you can also find great, focused, Master Yi item builds below for the specific enemy team comp you are fighting in your ongoing match. Those who added these pieces in their setups had a much better win rate than those who tried for other Master Yi builds.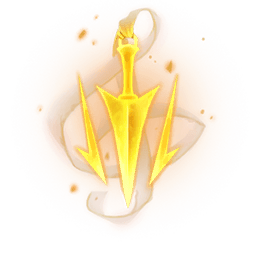 치명적 속도

승전보

전설: 강인함

최후의 저항

굶주린 사냥꾼

사냥의 증표
If you are playing a well-mixed enemy team composition, you should strongly consider getting yourself the Lethal Tempo, Triumph, Legend: Tenacity, Last Stand, Ravenous Hunter, and Eyeball Collection runes. In recent games, he won the largest fraction of his games when equiped with these runes. However, if you are battling a more single focused enemy team composition, such as an AP heavy or a crowd control heavy team, you should instead scrollbrowse a little down to use the best Master Yi runes to defeat your particular combination of foes.
마스터 이로

빡겜하는 상대 팀을 이길 수 있는 룬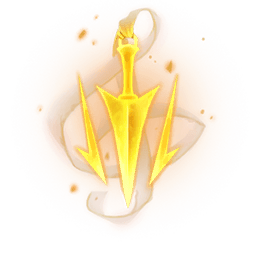 치명적 속도

승전보

전설: 강인함

최후의 저항

사냥의 증표

굶주린 사냥꾼
마스터 이는 강한 누킹과 DPS 그리고 좋은 탈출기를 가지고 있습니다. 공격적으로 가는 것이 마스터 이의 적합한 플레이스타일입니다.
마스터 이의 명상 스킬은 받는 피해량을 줄여주기 때문에 적 사이로 혹은 타워 밑으로 다이브를 하는 것을 가능케합니다. 타워의 데미지를 탱킹하여 팀원들 또한 다이브에 참가할 수 있도록 해주세요.
Our Master Yi builds come out of our examination of 218,958 recently ranked Master Yi matches. Only the highest winrate Master Yi builds that are also commonly used are recommended by us. Because we have so many games in our database, we are quite sure that we can provide the highest quality builds for Master Yi to help you win your next match!
Additionally, to view the top Master Yi build designed for a different skill level, please choose a different one from the dropdown above. The ideal Master Yi builds will update to capture that division's meta.