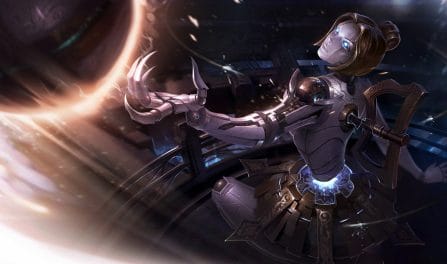 게임을 압도하기 위한 베스트 룬, 아이템과 팁
We calculated our 오리아나 build guidance by analyzing 81,281 recently ranked LoL games with her selected. We only advise the top winrate 오리아나 builds that were built by ranked players enough times for us to advise them. With so many games in our dataset, we are very confident in our provided builds.
Additionally, to see the best 오리아나 build for a different skill rank, you can choose a different skill tier from the dropdown menu above. The proposed 오리아나 builds will update to characterize that skill level's meta.
The best items to include in your champ's build are: 루덴의 폭풍,라바돈의 죽음모자, and 존야의 모래시계. Those who included these pieces in their setups had a much higher winrate than players who tried for other item builds for 오리아나.
Furthermore, like our rune recommendations, you can also find great, dedicated, 오리아나 item builds a little further down for the particular enemy team comp you are fighting in your next match.

난입

마나순환 팔찌

깨달음

폭풍의 결집

마법의 신발

비스킷 배달
If you are trying to beat a mixed enemy team comp, you should strongly consider getting 오리아나 the 마법, and 영감 runes. In recent matches, she won the largest number of her matches when equipped with these runes.
However, if you are fighting a singular enemy team comp, such as an AD heavy or a tank centric team, you should instead scroll a little below to use the best 오리아나 runes to defeat your particular set of opponents.
오리아나로

빡겜하는 상대 팀을 이길 수 있는 룬

난입

마나순환 팔찌

깨달음

폭풍의 결집

비스킷 배달

우주적 통찰력