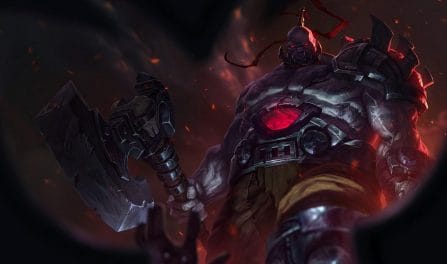 게임을 압도하기 위한 베스트 룬, 아이템과 팁
We established our 사이온 build suggestions by examining 94,103 recently ranked League games with him selected. We only advise the highest winrate 사이온 builds that have been used by ranked LoL players enough times for us to reccomend them. With so many matches in our data, we are confident in our provided builds.
Additionally, to view the top 사이온 build from a different skill rank, please pick a different skill tier from the dropdown menu above. The proposed 사이온 builds will change to reflect that skill level's meta.
The most critical items to use in your champion's build include: 태양불꽃 방패,선체파괴자, and 거대한 히드라. Players who added these items in their builds had a greater winrate than those who went for other 사이온 builds.
Yet, as with our rune recommendations, you can also find great, focused, 사이온 item builds just below for the specific enemy team composition you are facing in your next match.

착취의 손아귀

철거

사전 준비

과잉성장

마법의 신발

쾌속 접근
If you are facing a well-mixed enemy team arrangement, you should really consider grabbing 사이온 the 결의, and 영감 runes. In recent games, he won the largest number of his rounds when equipped with these runes.
Yet, if you are facing a singular enemy team comp, such as an AD focused or a crowd control centric team, you should instead browse below to view the best 사이온 runes to defeat your particular set of opponents.
사이온로

빡겜하는 상대 팀을 이길 수 있는 룬

착취의 손아귀

철거

사전 준비

불굴의 의지

마법의 신발

쾌속 접근