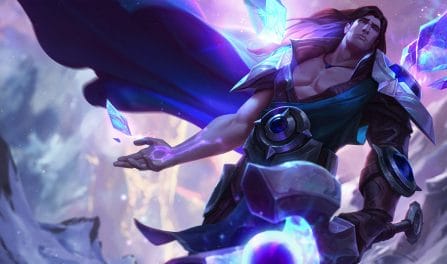 게임을 압도하기 위한 베스트 룬, 아이템과 팁
Our 타릭 builds result from our evaluation of 46,271 recently ranked 타릭 rounds. Only the top winrate 타릭 builds that are also in common use are recommended by us. Because we have so many games in our database, we are quite confident that we can show you high quality builds for 타 to help ensure you win your next game!
Additionally, to see the top 타릭 build for a different skill rank, you can pick a different skill tier from the dropdown above. The recommended champion builds will update to reflect that skill level's meta.
The most important items to incorporate into your champ's build include: 강철의 솔라리 펜던트,지크의 융합, and 기사의 맹세. Players who added these items in their builds had a better win rate than players who worked towards other builds for 타릭.
Additionally, as with our rune suggestions, you can also find quality, dedicated, 타릭 item builds just below for the particular enemy team setup you are facing in your ongoing game.

수호자

보호막 강타

사전 준비

소생

침착

전설: 강인함
If you are facing a well-mixed enemy team comp, you should strongly consider getting yourself the 결의, and 정밀 runes. In recent games, he won the greatest fraction of his rounds when using these runes.
Yet, if you are trying to beat a more homogenous enemy team comp, such as an AD focused or a tank heavy team, you should instead browse a little down to see the best 타릭 runes to win your particular match.

수호자

철거

뼈 방패

소생

침착

전설: 강인함