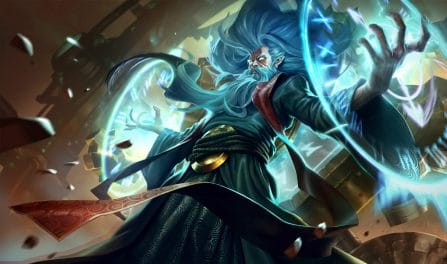 게임을 압도하기 위한 베스트 룬, 아이템과 팁
The most important items to use in your Zilean build include: Imperial Mandate, Chemtech Putrifier, Banshee's Veil, and Cosmic Drive. Yet, like our rune suggestions, you can also get quality, dedicated, Zilean item builds below for the specific enemy team comp you are battling in your ongoing game. Players who added these pieces in their setups had a significantly better winrate than those who tried for other builds for Zilean.

수호자

생명의 샘

재생의 바람

불굴의 의지

마나순환 팔찌

기민함
If you are fighting a varied enemy team composition, you should really consider grabbing Zilean the Guardian, Font of Life, Second Wind, Unflinching, Manaflow Band, and Celerity runes. In recent matches, he won the largest fraction of his rounds when using these runes. Yet, if you are facing a more homogenous enemy team comp, such as an AD heavy or a tank focused team, you should instead look a little down to see the best Zilean runes to win your particular round.
질리언로

빡겜하는 상대 팀을 이길 수 있는 룬

콩콩이 소환

마나순환 팔찌

기민함

주문 작열

비스킷 배달

우주적 통찰력
Our Zilean builds result from our analysis of 52,709 recently ranked Zilean matches. Only the highest winrate Zilean builds that are also in common use are recommended by us. Since we have so many games in our database, we are quite confident that we can give you the highest quality builds for Zilean to help ensure you win your next game!
Additionally, Zilean builds dedicated to a unique skill division can be seen by selecting another division from the dropdown menu found above. The recommended Zilean build shown will be focused on that tier's meta.