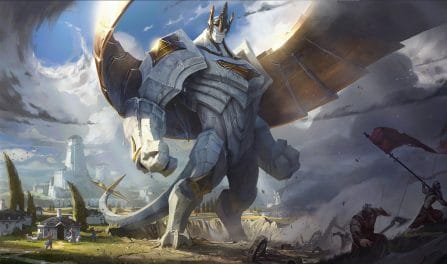 As melhores runas, itens e dicas para dominar seus inimigos
60,575 builds de Galio analisadas
Melhores itens para build de

Galio
The best items to use in your Galio build are: Hextech Rocketbelt, Thornmail, Lich Bane, and Zhonya's Hourglass. Moreover, as with our rune suggestions, you can also get great, focused, Galio item builds below for the particular enemy team comp you are playing in your ongoing game. Players who added these items in their gear had a significantly better win rate than those who utilized other builds for Galio.
Galio

Items para derrotar composições de time específicas
Melhores runas para

Galio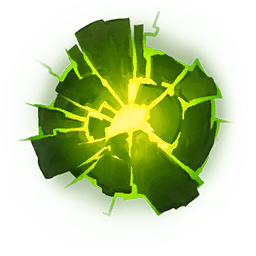 Pós-choque

Golpe de Escudo

Osso Revestido

Revitalizar

Entrega de Biscoitos
Perspicácia Cósmica
If you are playing a mixed enemy team composition, you should really consider grabbing him the Aftershock, Shield Bash, Bone Plating, Revitalize, Biscuit Delivery, and Cosmic Insight runes. In recent matches, he won the largest fraction of his games when using these runes. Yet, if you are playing a more single focused enemy team composition, such as an AD focused or a CC focused team, you should instead look further down to see the best Galio runes to win your particular game.
Galio

Runas para derrotar formações de time específicas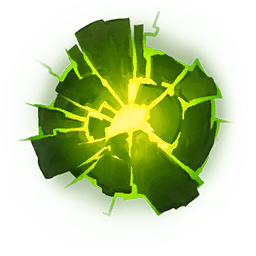 Pós-choque

Golpe de Escudo

Osso Revestido

Crescimento Excessivo

Chamuscar

Transcendência
Guia para jogar com

Galio
Ventos de Guerra pode ser usado para dar o último hit nos minions e dar harass em campeões.
Ative o Escudo de Durand para acertar quantos inimigos puder para iniciar uma teamfight.
Our Galio builds come from our analysis of 60,575 recently ranked Galio rounds. Only the top win rate Galio builds that are also commonly used are advised by us. Because we have so many rounds in our dataset, we are quite sure that we can provide the highest quality builds for Galio to help you win your next round!
Additionally, Galio builds dedicated to a particular skill division can be displayed by selecting a different division from the dropdown menu found above. The suggested Galio build shown will be specific to that tier's meta.