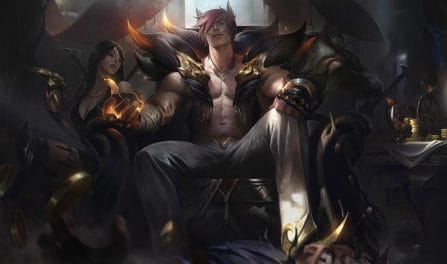 As melhores runas, itens e dicas para dominar seus inimigos
239,779 builds de Sett analisadas
Melhores itens para build de

Sett
The most essential items to include in your Sett build are: Trinity Force, Spirit Visage, Blade of The Ruined King, and Dead Man's Plate. Yet, as with our rune builds, you can also get great, focused, Sett item builds farther down for the particular enemy team comp you are facing in your current match. Those who added these pieces in their builds had a significantly better win rate than those who worked towards other builds for Sett.
Sett

Items para derrotar composições de time específicas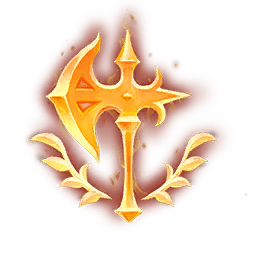 Conquistador

Triunfo

Lenda: Espontaneidade

Golpe de Misericórdia

Osso Revestido

Golpe de Escudo
If you are fighting a mixed enemy team composition, you should really consider grabbing Sett the Conqueror, Triumph, Legend: Alacrity, Coup de Grace, Bone Plating, and Shield Bash runes. In recent matches, he won the largest percentage of his games when using these runes. However, if you are facing a different enemy team comp, such as an AP focused or a tank focused team, you should instead look further down to use the best Sett runes to defeat your particular enemy team.
Sett

Runas para derrotar formações de time específicas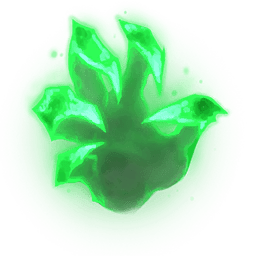 Aperto dos Mortos-Vivos

Golpe de Escudo

Ventos Revigorantes

Crescimento Excessivo

Até a Morte

Lenda: Tenacidade
Our Sett builds come from our evaluation of 239,779 recently ranked Sett games. Only the top winrate Sett builds that are also in common use are advised by us. Because we have so many games in our dataset, we are absolutelysure that we can generate the highest quality builds for Sett to help ensure you win your next match!
Additionally, to view the top Sett build designed for a different skill division, please select a different skill tier from the dropdown above. The recommended Sett builds will change to reflect that division's meta.