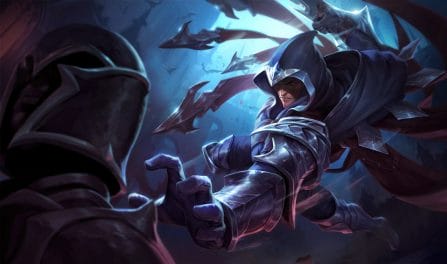 As melhores runas, itens e dicas para dominar seus inimigos
55,774 builds de Talon analisadas
Melhores itens para build de

Talon
The most critical items to incorporate into your Talon build are: Eclipse, Guardian Angel, Serylda's Grudge, and Serpent's Fang. Furthermore, like our rune suggestions, you can also get great, dedicated, Talon item builds farther down for the particular enemy team composition you are facing in your ongoing game. Players who added these items in their gear had a higher winrate than players who tried for other builds for Talon.
Talon

Items para derrotar composições de time específicas
Melhores runas para

Talon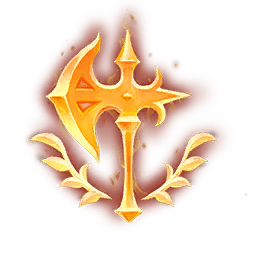 Conquistador

Triunfo

Lenda: Tenacidade

Até a Morte

Calçados Mágicos

Entrega de Biscoitos
If you are facing a well-mixed enemy team comp, you should strongly consider getting yourself the Conqueror, Triumph, Legend: Tenacity, Last Stand, Magical Footwear, and Biscuit Delivery runes. In recent matches, he won the greatest fraction of his games when built with these runes. However, if you are trying to beat a more homogenous enemy team comp, such as an AP heavy or a CC heavy team, you should instead scrollbrowse a little down to use the best Talon runes to win your particular match.
Talon

Runas para derrotar formações de time específicas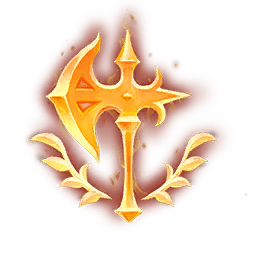 Conquistador

Triunfo

Lenda: Espontaneidade

Golpe de Misericórdia

Impacto Repentino

Caça Voraz
Guia para jogar com

Talon
Talon se destaca no early e mid game, mas decai no late game. Tente coordenar com seu time para gankar efetivamente cedo e acabar o jogo rapidamente.
Um bom combo no early game para perturbar o inimigo é Ancinho e Diplomacia Noxiana.
Talon pode também spammar suas habilidades para negar farm a campeões inimigos no early game. Isso dará a seu tive uma significativa vantagem nas teamfights futuras.
Talon pode escapar pulando facilmente por cima de obstáculos. Ele é um dos campeões mais difíceis de se perseguir. Inclua mais velocidade de movimento em sua build de Talon para garantir que pode chegar a uma parede para saltá-la quando quiser. Velocidade de movimento também o ajudará a posicionar sua Ult quando for surpreender seus inimigos.
We came up with our Talon build suggestions by examining 55,774 recently ranked LoL matches with him selected. We only advise the highest winrate Talon builds that were built by ranked League players enough times for us to propose them. With so many rounds in our dataset, we are very confident in our recommended builds.
Additionally, to see Talon builds tailored to a unique division, select your desired division from the dropdown menu found above. If you change the selection, the best Talon build given will capture that division's meta.