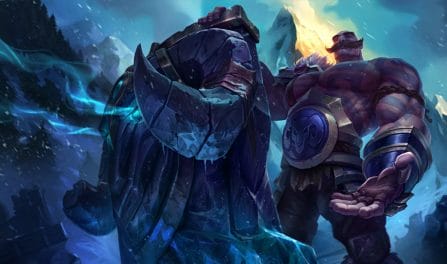 As melhores runas, itens e dicas para dominar seus inimigos
34,564 builds de Braum analisadas
Melhores itens para build de

Braum
The most essential items to include in your Braum build are: Locket of the Iron Solari, Zeke's Convergence, Redemption, and Knight's Vow. Yet, as with our rune suggestions, you can also find quality, dedicated, Braum item builds further down for the particular enemy team composition you are facing in your ongoing match. Those who added these pieces in their builds had a better winrate than players who used other builds for Braum.
Braum

Items para derrotar composições de time específicas
Melhores runas para

Braum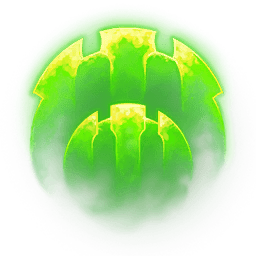 Guardião

Fonte da Vida

Osso Revestido

Crescimento Excessivo

Tônico de Distorção no Tempo

Entrega de Biscoitos
If you are playing a varied enemy team comp, you should really consider grabbing yourself the Guardian, Font of Life, Bone Plating, Overgrowth, Time Warp Tonic, and Biscuit Delivery runes. In recent matches, he won the greatest percentage of his matches when built with these runes. However, if you are facing a more single focused enemy team comp, such as an AP centric or a crowd control focused team, you should instead look further down to get the best Braum runes to defeat your particular set of opponents.
Braum

Runas para derrotar formações de time específicas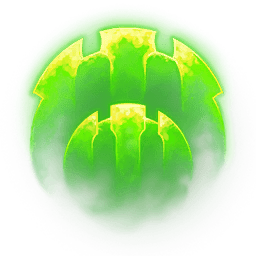 Guardião

Fonte da Vida

Condicionamento

Crescimento Excessivo

Triunfo

Lenda: Tenacidade
Guia para jogar com

Braum
Braum é um suporte defensivo tanque bom em desarmamentos, iniciações, e proteção de ataques a distância.
Posicionamento é essencial quando usar Inquebrável.
Our Braum builds come out of our examination of 34,564 recently ranked Braum rounds. Only the top win rate Braum builds that are also in common use are recommended by us. Because we have so many games in our database, we are absolutelyconfident that we can provide the highest quality builds for Braum to help ensure you win your next game!
Additionally, Braum builds specific to a particular skill rank can be viewed by picking a different rank from the dropdown menu located above. The recommended Braum build shown will be focused on that division's meta.