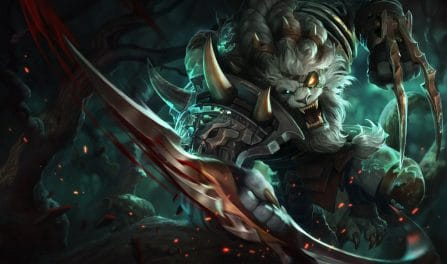 As melhores runas, itens e dicas para dominar seus inimigos
63,177 builds de Rengar analisadas
Melhores itens para build de

Rengar
The most essential items to incorporate into your Rengar build include: Goredrinker, Sterak's Gage, Spirit Visage, and Death's Dance. Yet, as with our rune recommendations, you can also get great, dedicated, Rengar item builds farther down for the specific enemy team comp you are playing in your current match. Those who included these items in their setups had a much better winrate than players who used other builds for Rengar.
Rengar

Items para derrotar composições de time específicas
Melhores runas para

Rengar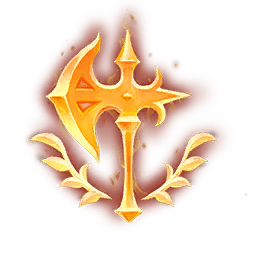 Conquistador

Triunfo

Lenda: Linhagem

Até a Morte

Ventos Revigorantes

Revitalizar
If you are battling a varied enemy team composition, you should strongly consider getting yourself the Conqueror, Triumph, Legend: Bloodline, Last Stand, Second Wind, and Revitalize runes. In recent games, he won the largest fraction of his games when using these runes. Yet, if you are trying to beat a different enemy team composition, such as an AD focused or a CC heavy team, you should instead look a little down to get the best Rengar runes to win your particular match.
Rengar

Runas para derrotar formações de time específicas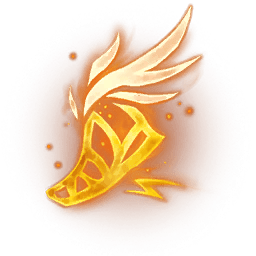 Agilidade nos Pés

Triunfo

Lenda: Espontaneidade

Golpe de Misericórdia

Globos Oculares

Caça Incansável
Guia para jogar com

Rengar
Dê gank nas outras lanes uma vez que você tiver seus trê ataques básicos e garanta que tem a Ferocidade cheia para enraizar seus inimigos com Boladeiras.
Use Furor da Caçada para encontrar e rapidamente abater inimigos frágeis para iniciar uma luta ou assim que a luta começar.
Our Rengar builds come out of our analysis of 63,177 recently ranked Rengar games. Only the best win rate Rengar builds that are also commonly used are recommended by us. Since we have so many games in our dataset, we are absolutelyconfident that we can provide high quality builds for Rengar to help ensure you win your next game!
Additionally, to view Rengar builds customized to a particular division, select your desired rank from the dropdown menu above. If you change the selection, the recommended Rengar build given will reflect that tier's meta game.