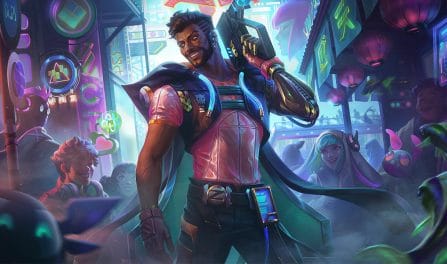 161,581 影哨 Builds Analyzed
We came up with our 影哨 build recommendations by examining 161,581 recently ranked League games with them in them. We only advise the top winrate 影哨 builds that have been used by ranked gamers enough times for us to suggest them. With so many games in our data, we are quite confident in our provided builds.
Additionally, 影哨 builds dedicated to a particular skill rank can be seen by picking another rank from the dropdown menu located above. The suggested 影哨 build shown will be focused on that division's meta.
The most important items to incorporate into your champion's build are: 不朽盾弓,智慧末刃, and 收集者. Those who included these pieces in their gear had a better winrate than players who went for other item builds for 影哨.
Yet, like our rune builds, you can also get quality, focused, 影哨 item builds below for the particular enemy team composition you are playing in your current game.
影哨

Items to Defeat Focused Team Comps

强攻

气定神闲

传说:血统

砍倒

护盾猛击

骸骨镀层
If you are fighting a mixed enemy team arrangement, you should really consider grabbing 影哨 the 精密, and 坚决 runes. In recent matches, they won the largest fraction of their rounds when equipped with these runes.
However, if you are trying to beat a different enemy team comp, such as an AD heavy or a tank heavy team, you should instead scroll further down to get the best 影哨 runes to defeat your particular set of opponents.
影哨

Runes to Beat Dedicated Enemy Teams

强攻

气定神闲

传说:血统

砍倒

护盾猛击

骸骨镀层