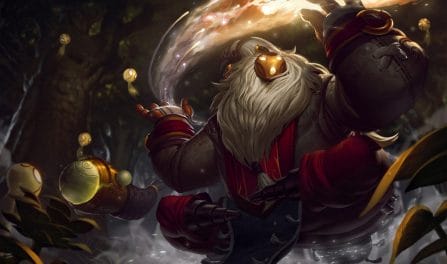 107,539 星界游神 Matches Analyzed
To generate these 星界游神 statistics, we analyzed 107,539 recent ranked League of Legends matches with him chosen. We pull competitive game data directly from Riot's servers. This gives us great confidence in our 星界游神 statistics. He did do a good job in recent games. He has an average win rate of 50.6%.
In the current meta, 星界游神 is somewhat popular. He has been played in 3.4% of recently ranked matches. Hardly anyone sees him as a danger. He has only been banned in about 0.5% of League rounds.
Because of 星界游神's K/D/A and utility, he has a fairly average overall win rate. He does best in the late game, with a winrate of NaN% in that phase. Unfortunately, he does very poorly in the late game, where 星界游神's win rate is NaN%., The difference between his best and worst game phases is a large NaN%. This sizeable difference makes it clear that his power spikes and wanes in different parts of the round. Prepare well.
You can find him most often laning in the support position. The top win rate position for 星界游神 is support ([object Object]%). Currently, 星界游神's meta game is focused on utility and support. In particular, his build should mostly be focused on assisting others. Furthermore, he is a pretty good magical damage dealer champ. Dealing physical damage is the least important part of 星界游神's playstyle.
You should expect to have to to dedicate a significant amount of time practicing and learning to get good with 星界游神. Most League gamers believe he is a challenging champ to use. 星界游神 mostly deals magic damage (73% of his total damage). He doesn't deal much of other damage types and should not be considered a hybrid damage dealer..
星界游神 deals a small amount of damage during a normal match (9,989 damage). You shouldn't focus on building him as a powerful champion to smash your enemies. Instead, players should focus on helping your allies to win.
巴德是星界彼端的旅者,是奇缘巧遇的使者。他艰难地维护着宇宙的平衡,从而让生命能够抵御无情的混乱。符文之地有许多人传唱关于他的歌谣,内容里流露出对他超凡本质的猜想,而所有这些歌谣都会提及同一件事:这位星界游荡者总是会被强大的魔法圣物所吸引。一群木灵欢唱乐团始终围绕在巴德身边充当小帮手,他的行为绝不会被误会带有任何恶意,因为他永远都是在为更大的良善尽职尽责,只不过他的方式不为常人理解。
If you are looking for a dominating carry, then you should definitely not consider this champ. He has one of the lowest kill counts in the game amongst other champs. 'Moreover, he has a fairly typical death total with an average of 5.5 deaths per LoL match. Moreover, 星界游神 has a high KDA ratio (2.9) with 13.4 assists.
We comb through millions of League of Legends matches pulled directly from Riot's servers each week and analyze the data using advanced algorithms to bring you the most accurate 星界游神 stats online. We analyze the data by tier, so you can find the most relevant 星界游神 win rate and other stats.