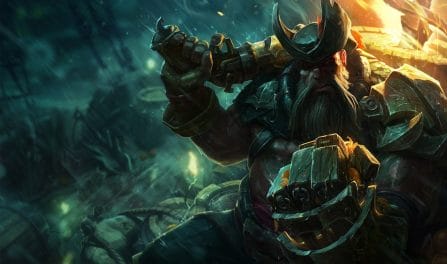 103,081 海洋之灾 Builds Analyzed
Our 海洋之灾 builds come from our evaluation of 103,081 recently ranked 海洋之灾 matches. Only the highest win rate 海洋之灾 builds that are also commonly used are suggested by us. Since we have so many games in our data, we are quite sure that we can provide top quality builds for 之 to help you win your next round!
Additionally, to see 海洋之灾 builds specific to a unique division, select a different division from the dropdown menu located above. If you change the selection, the recommended 海洋之灾 build given will capture that tier's meta gameplay.
The most important items to use in your champion's build include: 三相之力,斯特拉克的挑战护手, and 巨蛇之牙. Those who included these pieces in their builds had a much better winrate than those who utilized other 海洋之灾 builds.
Additionally, as with our rune recommendations, you can also find quality, dedicated, 海洋之灾 item builds a little further down for the particular enemy team composition you are battling in your current game.
海洋之灾

Items to Defeat Focused Team Comps

不灭之握

爆破

骸骨镀层

复苏

时间扭曲补药

未来市场
If you are trying to beat a well-mixed enemy team comp, you should strongly consider getting him the 坚决, and 启迪 runes. In recent matches, he won the greatest number of his matches when using these runes.
Although, if you are facing a more single focused enemy team composition, such as an AD focused or a CC heavy team, you should instead browse a little down to use the best 海洋之灾 runes to defeat your particular enemy team.
海洋之灾

Runes to Beat Dedicated Enemy Teams

不灭之握

爆破

骸骨镀层

复苏

时间扭曲补药

饼干配送