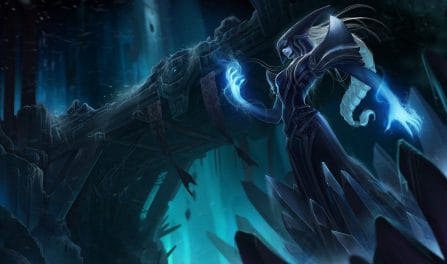 30,033 冰霜女巫 Builds Analyzed
The most critical items to incorporate into your Lissandra build include: Liandry's Anguish, Rabadon's Deathcap, Morellonomicon, and Demonic Embrace. Moreover, similar to our rune builds, you can also find great, focused, Lissandra item builds further down for the specific enemy team composition you are fighting in your current match. Those who added these items in their kits had a better win rate than those who used other builds for Lissandra.
冰霜女巫

Items to Defeat Focused Team Comps

电刑

血之滋味

眼球收集器

终极猎人

法力流系带

水上行走
If you are playing a varied enemy team composition, you should really consider grabbing yourself the Electrocute, Taste of Blood, Eyeball Collection, Ultimate Hunter, Manaflow Band, and Waterwalking runes. In recent games, she won the greatest fraction of her games when equiped with these runes. However, if you are battling a different enemy team composition, such as an AP centric or a CC focused team, you should instead look below to use the best Lissandra runes to win your particular round.
冰霜女巫

Runes to Beat Dedicated Enemy Teams

奥术彗星

法力流系带

超然

焦灼

恶意中伤

贪欲猎手
Our Lissandra builds come from our evaluation of 30,033 recently ranked Lissandra matches. Only the top win rate Lissandra builds that are also in common use are suggested by us. Since we have so many matches in our dataset, we are absolutelysure that we can provide the highest quality builds for Lissandra to help ensure you win your next round!
Additionally, to view Lissandra builds specific to a unique division, pick a different rank from the dropdown menu located above. In that case, the proposed Lissandra build given will reflect that tier's meta game.