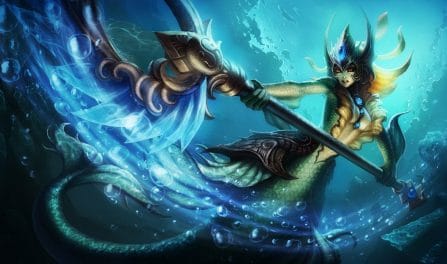 185,202 唤潮鲛姬 Builds Analyzed
Our 唤潮鲛姬 builds come out of our evaluation of 185,202 recently ranked 唤潮鲛姬 matches. Only the highest win rate 唤潮鲛姬 builds that are also commonly used are recommended by us. Because we have so many games in our data, we are quite confident that we can show you the best quality builds for 唤 to help you win your next game!
Additionally, 唤潮鲛姬 builds specific to a unique skill tier can be viewed by selecting a different division from the dropdown menu located above. The suggested 唤潮鲛姬 build shown will be specific to that division's meta.
The most critical items to incorporate into your champion's build include: 帝国指令,炽热香炉, and 流水法杖. Those who added these items in their builds had a higher winrate than those who used other item builds for 唤潮鲛姬.
Furthermore, like our rune suggestions, you can also get great, dedicated, 唤潮鲛姬 item builds below for the specific enemy team setup you are fighting in your ongoing game.
唤潮鲛姬

Items to Defeat Focused Team Comps

召唤:艾黎

法力流系带

超然

焦灼

神奇之鞋

饼干配送
If you are facing a varied enemy team comp, you should strongly consider getting her the 巫术, and 启迪 runes. In recent games, she won the greatest fraction of her matches when built with these runes.
However, if you are playing a different enemy team composition, such as an AD focused or a crowd control heavy team, you should instead scroll below to use the best 唤潮鲛姬 runes to defeat your particular enemy team.
唤潮鲛姬

Runes to Beat Dedicated Enemy Teams

召唤:艾黎

法力流系带

超然

焦灼

复苏

生命源泉