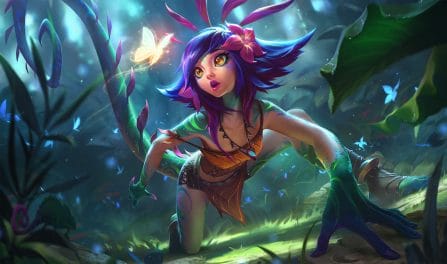 66,642 万花通灵 Builds Analyzed
Our 万花通灵 builds come from our examination of 66,642 recently ranked 万花通灵 games. Only the highest winrate 万花通灵 builds that are also commonly used are recommended by us. Since we have so many rounds in our dataset, we are absolutely confident that we can give you top quality builds for 通 to help you win your next round!
Additionally, to see the best 万花通灵 build designed for a different skill rank, please pick a different skill tier from the dropdown above. The recommended champion builds will change to characterize that skill level's meta.
The most critical items to include in your champion's build include: 海克斯科技火箭腰带,灭世者的死亡之帽, and 中娅沙漏. Those who added these pieces in their setups had a significantly better winrate than those who utilized other builds for 万花通灵.
Moreover, similar to our rune advice, you can also get quality, focused, 万花通灵 item builds just below for the specific enemy team setup you are facing in your current match.
万花通灵

Items to Defeat Focused Team Comps

电刑

恶意中伤

眼球收集器

贪欲猎手

法力流系带

焦灼
If you are fighting a varied enemy team arrangement, you should really consider grabbing 万花通灵 the 主宰, and 巫术 runes. In recent matches, she won the greatest fraction of her rounds when built with these runes.
Although, if you are trying to beat a more homogenous enemy team composition, such as an AD heavy or a tank focused team, you should instead scroll a little down to see the best 万花通灵 runes to win your particular match.
万花通灵

Runes to Beat Dedicated Enemy Teams

电刑

恶意中伤

眼球收集器

终极猎人

超然

焦灼