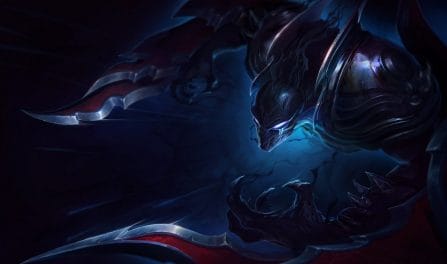 241,619 永恒梦魇 Builds Analyzed
We came up with our 永恒梦魇 build guidance by examining 241,619 recently ranked League of Legends games with him selected. We only advise the highest winrate 永恒梦魇 builds that were built by ranked League players enough times for us to reccomend them. With so many games in our data, we are quite confident in our recommended builds.
Additionally, to see 永恒梦魇 builds dedicated to a particular division, choose a different division from the dropdown menu located above. If you select a different division, the best 永恒梦魇 build given will reflect that division's meta game.
The most important items to include in your champion's build include: 德拉克萨的暮刃,斯特拉克的挑战护手, and 收集者. Those who added these pieces in their setups had a much better winrate than those who utilized other builds for 永恒梦魇.
Moreover, similar to our rune advice, you can also get quality, dedicated, 永恒梦魇 item builds farther down for the specific enemy team comp you are fighting in your next match.
永恒梦魇

Items to Defeat Focused Team Comps

征服者

凯旋

传说:欢欣

致命一击

终极猎人

眼球收集器
If you are trying to beat a mixed enemy team comp, you should really consider grabbing him the 精密, and 主宰 runes. In recent matches, he won the greatest fraction of his matches when built with these runes.
Although, if you are facing a more homogenous enemy team composition, such as an AD focused or a crowd control focused team, you should instead look further down to use the best 永恒梦魇 runes to win your particular game.
永恒梦魇

Runes to Beat Dedicated Enemy Teams

征服者

凯旋

传说:欢欣

致命一击

终极猎人

猛然冲击