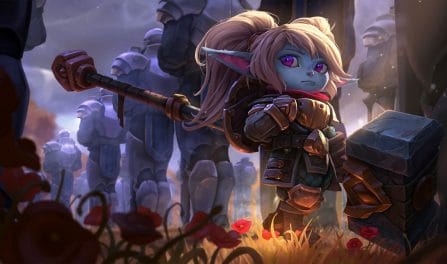 44,793 圣锤之毅 Builds Analyzed
The most essential items to use in your Poppy build are: Sunfire Aegis, Thornmail, Dead Man's Plate, and Anathema's Chains. Yet, as with our rune recommendations, you can also find great, focused, Poppy item builds farther down for the particular enemy team composition you are facing in your ongoing match. Those who included these pieces in their setups had a greater win rate than players who worked towards other builds for Poppy.
圣锤之毅

Items to Defeat Focused Team Comps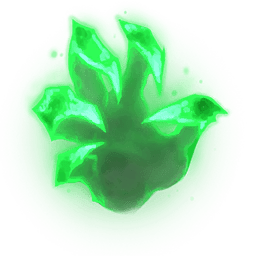 不灭之握

生命源泉

调节

复苏

致命一击

传说:韧性
If you are trying to beat a well-mixed enemy team comp, you should strongly consider getting yourself the Grasp of the Undying, Font of Life, Conditioning, Revitalize, Coup de Grace, and Legend: Tenacity runes. In recent games, she won the greatest fraction of her matches when using these runes. Yet, if you are playing a different enemy team composition, such as an AD heavy or a crowd control focused team, you should instead look further down to see the best Poppy runes to defeat your particular set of opponents.
圣锤之毅

Runes to Beat Dedicated Enemy Teams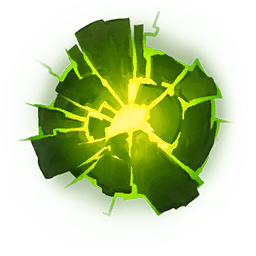 余震

生命源泉

调节

坚定

迅捷

水上行走
Our Poppy builds result from our examination of 44,793 recently ranked Poppy matches. Only the top winrate Poppy builds that are also commonly used are advised by us. Since we have so many rounds in our dataset, we are absolutelyconfident that we can provide the highest quality builds for Poppy to help ensure you win your next match!
Additionally, to see the best Poppy build for a different skill division, you can pick a different skill tier from the dropdown above. The ideal Poppy builds will change to capture that skill level's meta.