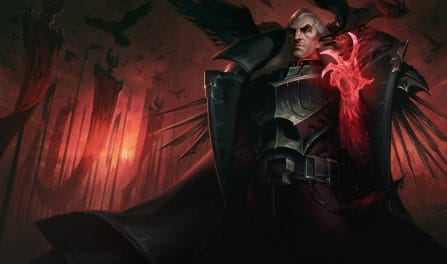 144,876 诺克萨斯统领 Matches Analyzed
These champ stats were determined using 144,876 recently played, ranked 诺克萨斯统领 matches. MOBA Champion pulls competitive game summaries directly from Riot's own database. Having so many League rounds to evaluate gives us great confidence in our capability to give you accurate 诺克萨斯统领 statistics. Across all rounds, 诺克萨斯统领 did perform very well, with an above average win rate of 51.9%.
In the current meta, 诺克萨斯统领 is very popular. He has been selected in 6.2% of recently ranked matches. He is sometimes banned during champion select. Obviously, some players see him as a huge threat. In recent ranked matches, 诺克萨斯统领 was banned 5.7% of the time.
Thanks to 诺克萨斯统领's K/D/A and utility, he has a pretty good overall win rate. He does very well in the late game, with a winrate of NaN% in that phase. Unfortunately, he does worst in the late game, where 诺克萨斯统领's win rate is NaN%., The difference between his best and worst game phases is a large NaN%. This large difference shows us that his power spikes and wanes in different parts of the match. Plan accordingly.
You will see him most often played in the support position. However, that is not the best position for him. The highest win rate position for 诺克萨斯统领 is bottom ([object Object]%). Currently, 诺克萨斯统领's meta game is focused on dealing damage. Specifically, his build should mostly be focused on magical damage. Moreover, he is a pretty good tank champion. Dealing physical damage is the least critical part of 诺克萨斯统领's kit.
You should anticipate having to spend a significant amount of time practicing and learning to get good with 诺克萨斯统领. Many LoL gamers think he is a difficult champion to get good at. 诺克萨斯统领 mostly causes magic damage (88% of his total damage). He doesn't deal a lot of other damage types and should not be played as hybrid damage dealer..
诺克萨斯统领 deals a good amount of damage in a normal game (19,544 damage). You may want to focus on building him as a damage dealing champ to smash your opponents.
斯维因是一位高瞻远瞩的帝国统领,他指挥着帝国的战团在前线冲杀。虽然他在艾欧尼亚的战场上受到了重伤,但他靠着一只新生的恶魔手臂以及无情的意志夺得了诺克萨斯的权力。如今,这位统领正在向着只有他一人能看见的黑暗进军。
He is an average damage dealer in the game with 5.2 kills on average per game. That is one of the highest kill counts among all supports. Additionally, he has a relatively high average champion death count (7.1 deaths). Furthermore, 诺克萨斯统领 has an average KDA ratio (2.4) with 11.5 assists.
We comb through millions of League of Legends matches pulled directly from Riot's servers each week and analyze the data using advanced algorithms to bring you the most accurate 诺克萨斯统领 stats online. We analyze the data by tier, so you can find the most relevant 诺克萨斯统领 win rate and other stats.