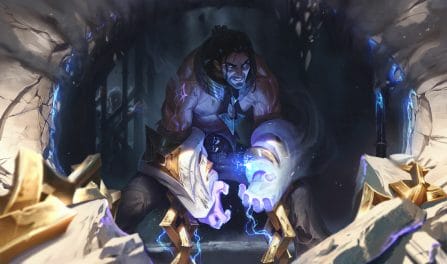 224,010 解脱者 Builds Analyzed
Our 解脱者 builds come from our examination of 224,010 recently ranked 解脱者 matches. Only the best win rate 解脱者 builds that are also commonly used are advised by us. Because we have so many rounds in our dataset, we are absolutely confident that we can show you the highest quality builds for 脱 to help you win your next round!
Additionally, to view the top 解脱者 build from a different skill rank, you can pick a different skill tier from the dropdown above. The proposed champion builds will update to capture that skill level's meta.
The best items to use in your champion's build are: 永霜,灭世者的死亡之帽, and 星界驱驰. Players who added these items in their gear had a higher winrate than those who went for other 解脱者 builds.
Furthermore, as with our rune setups, you can also find great, focused, 解脱者 item builds a little further down for the particular enemy team comp you are fighting in your current game.
解脱者

Items to Defeat Focused Team Comps

征服者

气定神闲

传说:韧性

坚毅不倒

无效化之法球

超然
If you are fighting a well-mixed enemy team composition, you should strongly consider getting 解脱者 the 精密, and 巫术 runes. In recent matches, he won the largest percentage of his matches when using these runes.
Although, if you are facing a more single focused enemy team composition, such as an AD heavy or a tank centric team, you should instead browse further down to use the best 解脱者 runes to defeat your particular enemy team.
解脱者

Runes to Beat Dedicated Enemy Teams

征服者

气定神闲

传说:韧性

坚毅不倒

神奇之鞋

星界洞悉