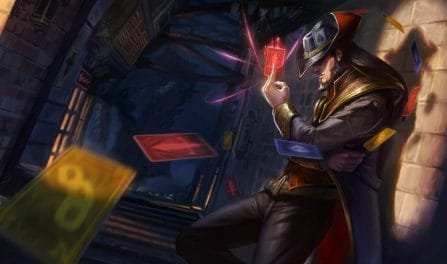 97,109 卡牌大师 Builds Analyzed
Our 卡牌大师 builds come out of our analysis of 97,109 recently ranked 卡牌大师 matches. Only the best winrate 卡牌大师 builds that are also commonly used are recommended by us. Since we have so many rounds in our data, we are sure that we can show you top quality builds for 大 to help you win your next game!
Additionally, to view the best 卡牌大师 build for a different skill division, you can choose a different skill tier from the dropdown above. The ideal champ builds will update to reflect that skill level's meta.
The most critical items to use in your champion's build are: 永霜,灭世者的死亡之帽, and 中娅沙漏. Those who added these items in their setups had a higher winrate than those who tried for other builds for 卡牌大师.
Furthermore, similar to our rune recommendations, you can also find quality, focused, 卡牌大师 item builds just below for the specific enemy team composition you are battling in your current game.
卡牌大师

Items to Defeat Focused Team Comps

启封的秘籍

完美时机

小兵去质器

时间扭曲补药

骸骨镀层

过度生长
If you are facing a varied enemy team composition, you should really consider grabbing 卡牌大师 the 启迪, and 坚决 runes. In recent games, he won the greatest fraction of his games when using these runes.
However, if you are trying to beat a more focused enemy team composition, such as an AP heavy or a crowd control focused team, you should instead look further down to get the best 卡牌大师 runes to defeat your particular enemy team.
卡牌大师

Runes to Beat Dedicated Enemy Teams

启封的秘籍

完美时机

小兵去质器

时间扭曲补药

骸骨镀层

过度生长