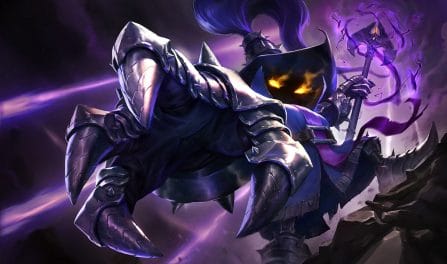 156,578 邪恶小法师 Matches Analyzed
These champ statistics were determined using 156,578 recently played, ranked 邪恶小法师 matches. We pull ranked match summaries directly from Riot's own database. Having so many League games to evaluate gives us a lot of confidence in our capability to give you precise 邪恶小法师 statistics. He did do a great job in recent games. He racked up an average win rate of 50.3%.
In the current meta, 邪恶小法师 is incredibly popular. He has been selected in 7.6% of recently ranked games. Hardly anyone sees him as a danger. He has only been banned in roughly 2.5% of LoL rounds.
Thanks to 邪恶小法师's K/D/A and utility, he has a fairly average overall win rate. He does very well in the late game, with a winrate of NaN% in that phase. Unfortunately, he does very poorly in the late game, where 邪恶小法师's winrate is NaN%., The difference between his best and worst game phases is a large NaN%. This large difference indicates that his power spikes and wanes in different parts of the match. Prepare well.
邪恶小法师 is played mostly in the middle position. This occurs in [object Object]% of his rounds. Yet, middle 邪恶小法师 has the highest win rate ([object Object]%) of all positions but is less popular of a position (played [object Object]% of the time). At this time, 邪恶小法师's meta game is centered around dealing damage. In particular, his kit should mainly be focused on magical damage. Furthermore, he is a pretty good support champion. Dealing physical damage is the least significant part of 邪恶小法师's build.
You should expect to have to to spend a decent amount of time practicing and learning to get good with 邪恶小法师. Most League players think he is an average difficulty champ to main. 邪恶小法师 primarily deals magic damage (95% of his total damage). He doesn't deal a lot of other damage types and should not be considered a hybrid damage dealer..
邪恶小法师 deals a decent amount of damage in a normal game (19,947 damage). You may want to focus on developing him as a powerful champion to defeat your foes.
维迦是热衷于黑暗巫术的大师。几乎没有哪个凡人敢碰的恐怖力量,他却能敞开怀抱。作为拥有自由精神的班德尔城居民,他渴望突破约德尔魔法的边界,于是转而研究那些被隐藏数千年的秘法文字。现在他已经变成了一个偏执的生物,对宇宙的奥秘无限向往。人们总会低估维迦的力量。虽然维迦发自心底地觉得自己是邪恶的,不过他的一些心底的原则也的确会让人质疑他的深层动机。
If you are looking for a dominating damage dealer, then you should definitely consider this champion. He has one of the absolute best kill rates in the game among other champs. 'Moreover, he has a somewhat typical death rate with an average of 6 deaths per League game. Moreover, 邪恶小法师's KDA is usually high with an average KDA ratio of 2.3 as well as 6.7 assists per game.
We comb through millions of League of Legends matches pulled directly from Riot's servers each week and analyze the data using advanced algorithms to bring you the most accurate 邪恶小法师 stats online. We analyze the data by tier, so you can find the most relevant 邪恶小法师 win rate and other stats.