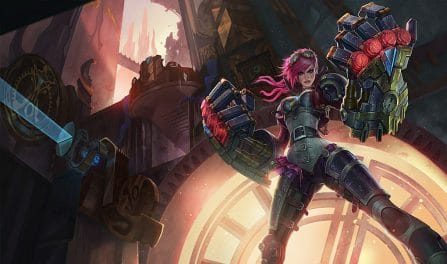 133,231 皮城执法官 Matches Analyzed
To generate these 皮城执法官 statistics, we reviewed 133,231 recent ranked League rounds with her chosen. We pull competitive match data directly from Riot's servers. This allows us to be very confident in our 皮城执法官 statistics. She did do a good job in recent matches. She racked up a decent win rate of 51.4%.
皮城执法官 has been picked somewhat often in the latest ranked League rounds. In the current meta, her popularity is 4.3%. Hardly anyone sees her as a threat. She has only been banned in roughly 0.8% of League rounds.
As a result of 皮城执法官's K/D/A and utility, she has a pretty good overall win rate. She does very well in the late game, with a winrate of NaN% in that phase. Unfortunately, she does terribly in the late game, where 皮城执法官's winrate is NaN%., The difference between her best and worst game phases is a large NaN%. This sizeable difference makes it clear that her power spikes and wanes in different phases of the round. Plan accordingly.
You can find her typically played in the jungle position. The top win rate position for 皮城执法官 is jungle ([object Object]%). At this time, 皮城执法官's meta game is centered around dealing damage. In particular, her build should mainly be centered around physical damage. Furthermore, she is an ok tank champion. Dealing magical damage is the least critical part of 皮城执法官's gameplay.
If you are not used to her abilities and tactics, you won't find it difficult trying her out for the first time. Many competitors believe her to not be a tough champion to pick up. 皮城执法官 primarily causes physical damage (93% of her total damage). She doesn't deal much of other damage types and should not be played as hybrid damage dealer..
皮城执法官 deals a good amount of damage over the course of a typical match (15,474 damage). You could focus on developing her as a powerful champ to crush your enemies.
蔚曾经是祖安黑街上的破坏分子。她性格急躁、脾气火爆、凶神恶煞,对权威满心不屑。蔚从小到大都是孤身一人,所以练就了一身生存的本能,也培养了一种恶毒刻薄的幽默感。现在,蔚与皮尔特沃夫守卫一起合作,维护着皮城的安宁。靠着她手上的一副巨型海克斯科技拳套,无论是铜墙铁壁还是心理防线都不在话下。
If you are looking for a dominating carry, then you should definitely consider this champion. She has one of the absolute best kill counts in League among all champions. 'Moreover, she has a fairly above average death rate with an average of 6.1 deaths per League of Legends match. Additionally, 皮城执法官's KDA is typically high with an average KDA ratio of 2.4 as well as 7.8 assists per game.
We comb through millions of League of Legends matches pulled directly from Riot's servers each week and analyze the data using advanced algorithms to bring you the most accurate 皮城执法官 stats online. We analyze the data by tier, so you can find the most relevant 皮城执法官 win rate and other stats.