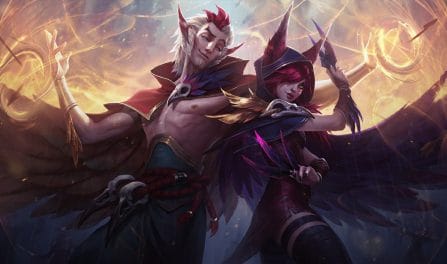 127,973 逆羽 Matches Analyzed
These champion statistics were determined using 127,973 recently played, ranked 逆羽 matches. MOBA Champion downloads competitive game results directly from Riot's own database. Having a large number of League of Legends rounds to analyze gives us great confidence in our capability to give you accurate 逆羽 stats. She didn't do a great job in recent games. She racked up a poor win rate of 48.3%.
In the current meta, 逆羽 is somewhat popular. She has been selected in 4% of recently ranked matches. She is rarely banned during champion select. Obviously, very few players see her as a huge threat. In recent ranked games, 逆羽 was banned 0.4% of the time.
As a result of 逆羽's K/D/A and utility, she has a somewhat poor overall win rate. She does very well in the late game, with a winrate of NaN% in that phase. Unfortunately, she does poorest in the late game, where 逆羽's winrate is NaN%., The difference between her best and worst game phases is a large NaN%. This sizeable difference makes it clear that her power spikes and fades in different phases of the match. Plan well.
逆羽 is most commonly played in the bottom position. This happens in [object Object]% of her games. Bottom 逆羽 also has the highest win rate ([object Object]%) of all positions. Currently, 逆羽's meta game is focused on dealing damage. In particular, her gameplay should mainly be centered around physical damage. Moreover, she is a decent tank champ. Dealing magical damage is the least significant part of 逆羽's playstyle.
If you are not familiar with her skills and tactics, you may find it difficult picking her up for the first time. Most competitors believe her to not be a challenging champion to pick up. 逆羽 mostly deals physical damage (93% of her total damage). She doesn't deal much of other damage types and should not be played as hybrid damage dealer..
逆羽 deals a good amount of damage in a regular ranked game (18,200 damage). You may want to focus on building her as a damage dealing champion to smash your opponents.
身为瓦斯塔亚的志士,霞要掀起一场革命来拯救她的族群。她身法敏捷又慧心独具,凭借锋芒逼人的羽刃,扫除任何异己。霞与她的灵魂伴侣洛并肩作战,共同守护他们日渐衰落的部族,同时韬光养晦,希望终有一天能率领全族重夺昔日荣光。
If you are looking for a dominating damage dealer, then you should definitely consider this champ. She has one of the absolute best kill counts on the Rift among all champs. 'Moreover, she has a somewhat typical death rate with an average of 5.9 deaths per League match. Moreover, 逆羽's KDA is usually average with an average KDA ratio of 2.3 as well as 6.9 assists per round.
We comb through millions of League of Legends matches pulled directly from Riot's servers each week and analyze the data using advanced algorithms to bring you the most accurate 逆羽 stats online. We analyze the data by tier, so you can find the most relevant 逆羽 win rate and other stats.