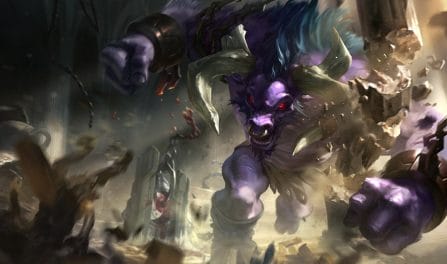 53,647 牛头酋长 Builds Analyzed
The most important items to incorporate into your Alistar build are: Sunfire Aegis, Zeke's Convergence, Thornmail, and Dead Man's Plate. Moreover, similar to our rune setups, you can also find quality, focused, Alistar item builds further down for the particular enemy team comp you are fighting in your ongoing game. Those who included these pieces in their gear had a better winrate than players who tried for other builds for Alistar.
牛头酋长

Items to Defeat Focused Team Comps

余震

爆破

骸骨镀层

复苏

星界洞悉

海克斯科技闪现罗网
If you are fighting a varied enemy team comp, you should really consider grabbing Alistar the Aftershock, Demolish, Bone Plating, Revitalize, Cosmic Insight, and Hextech Flashtraption runes. In recent games, he won the greatest percentage of his rounds when built with these runes. Yet, if you are battling a more homogenous enemy team composition, such as an AP focused or a tank heavy team, you should instead scrollbrowse a little down to get the best Alistar runes to win your particular game.
牛头酋长

Runes to Beat Dedicated Enemy Teams

余震

生命源泉

复苏之风

坚定

饼干配送

星界洞悉
Our Alistar builds come out of our evaluation of 53,647 recently ranked Alistar games. Only the best win rate Alistar builds that are also commonly used are advised by us. Because we have so many matches in our data, we are absolutelysure that we can give you high quality builds for Alistar to help you win your next round!
Additionally, to get Alistar builds specific to a unique division, choose a different rank from the dropdown menu found above. If you select a different division, the ideal Alistar build given will reflect that division's meta game.