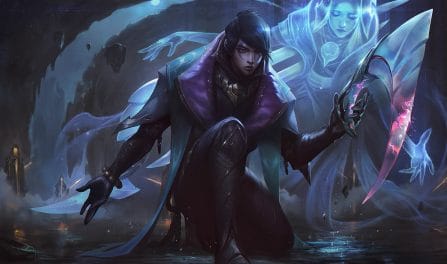 189,900 残月之肃 Builds Analyzed
Our 残月之肃 builds come out of our analysis of 189,900 recently ranked 残月之肃 games. Only the best win rate 残月之肃 builds that are also in common use are suggested by us. Since we have so many rounds in our dataset, we are absolutely sure that we can generate the highest quality builds for 残 to help ensure you win your next game!
Additionally, to view 残月之肃 builds customized to a unique division, select a different rank from the dropdown menu found above. If you select a different division, the ideal 残月之肃 build given will reflect that tier's meta game.
The most essential items to use in your champion's build are: 不朽盾弓,守护天使, and 无尽之刃. Players who added these pieces in their setups had a significantly better winrate than those who went for other item builds for 残月之肃.
Furthermore, similar to our rune recommendations, you can also get great, dedicated, 残月之肃 item builds just below for the particular enemy team composition you are playing in your next match.
残月之肃

Items to Defeat Focused Team Comps

征服者

凯旋

传说:欢欣

致命一击

血之滋味

贪欲猎手
If you are battling a varied enemy team composition, you should strongly consider getting him the 精密, and 主宰 runes. In recent matches, he won the greatest fraction of his games when built with these runes.
Although, if you are facing a more homogenous enemy team composition, such as an AD centric or a crowd control focused team, you should instead scroll further down to find the best 残月之肃 runes to win your particular round.
残月之肃

Runes to Beat Dedicated Enemy Teams

强攻

气定神闲

传说:血统

致命一击

血之滋味

贪欲猎手