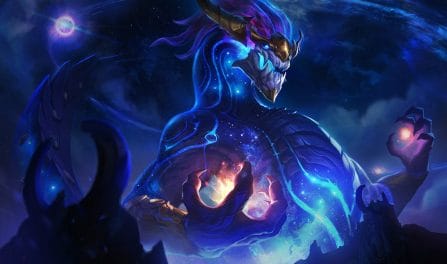 22,625 铸星龙王 Builds Analyzed
Our 铸星龙王 builds come out of our analysis of 22,625 recently ranked 铸星龙王 games. Only the best winrate 铸星龙王 builds that are also commonly used are advised by us. Since we have so many matches in our dataset, we are confident that we can give you high quality builds for 星 to help ensure you win your next match!
Additionally, to view 铸星龙王 builds specific to a particular division, pick your desired division from the dropdown menu above. In that case, the best 铸星龙王 build given will be based on that tier's meta gameplay.
The best items to include in your champ's build are: 兰德里的苦楚,瑞莱的冰晶节杖, and 中娅沙漏. Those who included these items in their setups had a much better winrate than players who utilized other 铸星龙王 builds.
Yet, similar to our rune suggestions, you can also get great, focused, 铸星龙王 item builds farther down for the particular enemy team composition you are playing in your ongoing match.
铸星龙王

Items to Defeat Focused Team Comps

电刑

血之滋味

眼球收集器

无情猎手

饼干配送

时间扭曲补药
If you are battling a well-mixed enemy team arrangement, you should really consider grabbing him the 主宰, and 启迪 runes. In recent games, he won the greatest number of his games when using these runes.
Although, if you are playing a more focused enemy team composition, such as an AP centric or a CC focused team, you should instead browse a little below to see the best 铸星龙王 runes to defeat your particular set of opponents.
铸星龙王

Runes to Beat Dedicated Enemy Teams

电刑

血之滋味

眼球收集器

贪欲猎手

饼干配送

时间扭曲补药