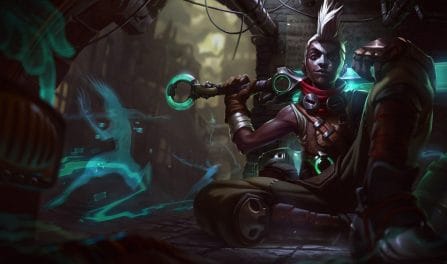 173,044 时间刺客 Matches Analyzed
These champion stats were computed using 173,044 recently played, ranked 时间刺客 matches. We pull ranked match results directly from Riot's own database. Having so many LoL games to analyze gives us great confidence in our ability to provide accurate 时间刺客 statistics. Across all matches, 时间刺客 did do very well, with an average win rate of 50.3%.
In the current meta, 时间刺客 is incredibly popular. He has been selected in 10.3% of recently ranked matches. He is sometimes banned during champ select. Obviously, some players see him as a real threat. In recent ranked games, 时间刺客 was banned 6.6% of the time.
Thanks to 时间刺客's K/D/A and utility, he has a fairly average overall win rate. He does best in the late game, with a winrate of NaN% in that phase. Unfortunately, he does poorest in the late game, where 时间刺客's winrate is NaN%., The difference between his best and worst game phases is a large NaN%. This sizeable difference shows us that his power spikes and fades in different parts of the match. Plan well.
You can see him typically laning in the jungle position. However, that is not the best position for him. The highest win rate position for 时间刺客 is middle ([object Object]%). Currently, 时间刺客's meta game is focused on dealing damage. Specifically, his gameplay should mainly be focused on magical damage. Moreover, he is a decent physical damage dealer champion. Tanking is the least critical part of 时间刺客's playstyle.
You should anticipate having to spend a significant amount of time practicing and learning to pick up 时间刺客. Most League of Legends players consider he is a tough champ to use. 时间刺客 primarily causes magic damage (83% of his total damage). He doesn't deal a lot of other damage types and should not be considered a hybrid damage dealer..
时间刺客 deals a good amount of damage during a regular ranked match (17,599 damage). You could focus on building him as a damage dealing champion to destroy your opponents.
艾克是一名来自祖安不良街区的奇才。他可以操纵时间,从而让任何处境都变得对自己有利。通过使用他自己的发明——Z型驱动——他可以探索其他平行现实的分支并创造最完美的条件。尽管他酷爱这种自由,但只要他的朋友们遇到了威胁,他就会不顾一切地去保护他们。在旁观者眼里,艾克总是能初次尝试就完成不可能之举,屡试不爽。
If you are looking for a dominating damage dealer, then you should definitely consider this champ. He has one of the absolute best kill totals in the game amongst all champs. 'Moreover, he has a fairly typical death rate with an average of 5.6 deaths per League of Legends round. Furthermore, 时间刺客's KDA is usually very high with an average KDA ratio of 2.6 as well as 7.1 assists per game.
We comb through millions of League of Legends matches pulled directly from Riot's servers each week and analyze the data using advanced algorithms to bring you the most accurate 时间刺客 stats online. We analyze the data by tier, so you can find the most relevant 时间刺客 win rate and other stats.