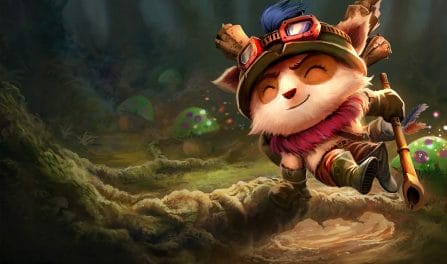 230,204 迅捷斥候 Builds Analyzed
Our 迅捷斥候 builds result from our examination of 230,204 recently ranked 迅捷斥候 matches. Only the highest win rate 迅捷斥候 builds that are also in common use are suggested by us. Since we have so many games in our dataset, we are very confident that we can produce the best quality builds for 斥 to help ensure you win your next match!
Additionally, to view the best 迅捷斥候 build from a different skill level, please choose a different one from the dropdown above. The recommended champion builds will change to reflect that division's meta.
The best items to incorporate into your champ's build are: 兰德里的苦楚,灭世者的死亡之帽, and 纳什之牙. Players who included these pieces in their setups had a much better winrate than players who worked towards other item builds for 迅捷斥候.
Additionally, similar to our rune recommendations, you can also get quality, dedicated, 迅捷斥候 item builds farther down for the specific enemy team composition you are playing in your next match.
迅捷斥候

Items to Defeat Focused Team Comps

黑暗收割

恶意中伤

眼球收集器

贪欲猎手

传说:欢欣

致命一击
If you are facing a well-mixed enemy team composition, you should really consider grabbing yourself the 主宰, and 精密 runes. In recent matches, he won the largest number of his rounds when built with these runes.
However, if you are battling a different enemy team comp, such as an AD focused or a tank focused team, you should instead scroll a little below to view the best 迅捷斥候 runes to win your particular game.
迅捷斥候

Runes to Beat Dedicated Enemy Teams

召唤:艾黎

法力流系带

超然

焦灼

恶意中伤

贪欲猎手