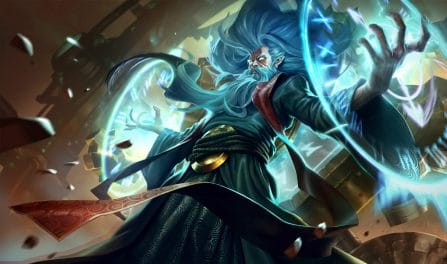 105,875 时光守护者 Matches Analyzed
These champion stats were determined using 105,875 recently played, ranked 时光守护者 games. MOBA Champion downloads ranked match summaries directly from Riot's own database. Having so many LoL games to evaluate gives us a lot of confidence in our ability to provide accurate 时光守护者 stats. He did do a great job in recent games. He has a decent win rate of 51.5%.
In the current meta, 时光守护者 is somewhat popular. He has been played in 3.8% of recently ranked rounds. Hardly anyone sees him as a threat. He has only been banned in about 1.2% of League rounds.
Because of 时光守护者's K/D/A and utility, he has a pretty good overall win rate. He does best in the late game, with a winrate of NaN% in that phase. Unfortunately, he does terribly in the late game, where 时光守护者's win rate is NaN%., The difference between his best and worst game phases is a large NaN%. This sizeable difference shows us that his power spikes and wanes in different parts of the game. Prepare well.
You will see him most often played in the support position. However, that is not the best position for him. The best win rate position for 时光守护者 is middle ([object Object]%). At this time, 时光守护者's meta game is focused on dealing damage. Specifically, his build should mostly be focused on magical damage. Furthermore, he is a decent tank champ. Dealing physical damage is the least critical part of 时光守护者's build.
If you are not comfortable with his skills and tactics, you may find it difficult trying him out for the first time. Most competitors believe him to not be a tough champion to get good at. 时光守护者 mostly does magic damage (87% of his total damage). He doesn't deal much of other damage types and should not be played as hybrid damage dealer..
时光守护者 deals only a little damage over the course of a regular ranked round (10,807 damage). You probably shouldn't focus on developing him as a powerful champ to destroy your foes. Rather, you should focus on helping your teammates to beat your enemy.
基兰曾是一位强大的艾卡西亚法师,在目睹了家园被虚空毁灭以后,他开始执迷于时间的流逝。他甚至没有时间为这场灾难感到悲哀,立刻就召唤了远古的时间魔法,预测全部的发展结局。从实际结果来说,他已成为不朽的存在。如今的基兰在过去、现在、未来之间漂泊,弯折、扭曲自己周围的时间,追寻那稍纵即逝的关键时刻,逆转时光,阻止艾卡西亚的毁灭。
If you are looking for a dominating damage dealer, then you should definitely not consider this champ. He has one of the lowest kill rates in the game among other champs. Furthermore, he has a relatively typical average champion death rate (5 deaths). Moreover, 时光守护者 has a high KDA ratio (3.0) with 12.7 assists.
We comb through millions of League of Legends matches pulled directly from Riot's servers each week and analyze the data using advanced algorithms to bring you the most accurate 时光守护者 stats online. We analyze the data by tier, so you can find the most relevant 时光守护者 win rate and other stats.