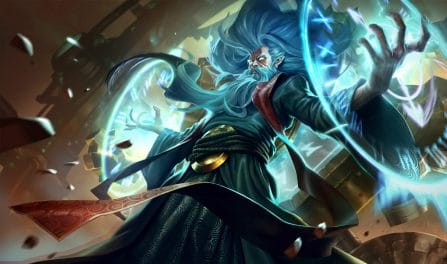 105,875 时光守护者 Builds Analyzed
Our 时光守护者 builds come out of our analysis of 105,875 recently ranked 时光守护者 rounds. Only the highest win rate 时光守护者 builds that are also commonly used are suggested by us. Since we have so many rounds in our database, we are quite sure that we can generate the highest quality builds for 光 to help you win your next match!
Additionally, to get 时光守护者 builds customized to a particular division, choose your desired tier from the dropdown menu found above. If you change the selection, the recommended 时光守护者 build given will be based on that tier's meta game.
The best items to include in your champ's build include: 永霜,极冰碎片, and 星界驱驰. Those who added these pieces in their kits had a greater win rate than those who utilized other 时光守护者 builds.
Furthermore, as with our rune recommendations, you can also find great, focused, 时光守护者 item builds just below for the particular enemy team comp you are fighting in your ongoing match.
时光守护者

Items to Defeat Focused Team Comps

召唤:艾黎

法力流系带

超然

风暴聚集

星界洞悉

饼干配送
If you are fighting a mixed enemy team arrangement, you should strongly consider getting 时光守护者 the 巫术, and 启迪 runes. In recent games, he won the largest number of his games when built with these runes.
Although, if you are fighting a more single focused enemy team composition, such as an AP centric or a CC heavy team, you should instead scroll further down to use the best 时光守护者 runes to win your particular round.
时光守护者

Runes to Beat Dedicated Enemy Teams

召唤:艾黎

法力流系带

超然

风暴聚集

星界洞悉

饼干配送