How Great is Wild Rift Controller Support?
Published: April 10, 2022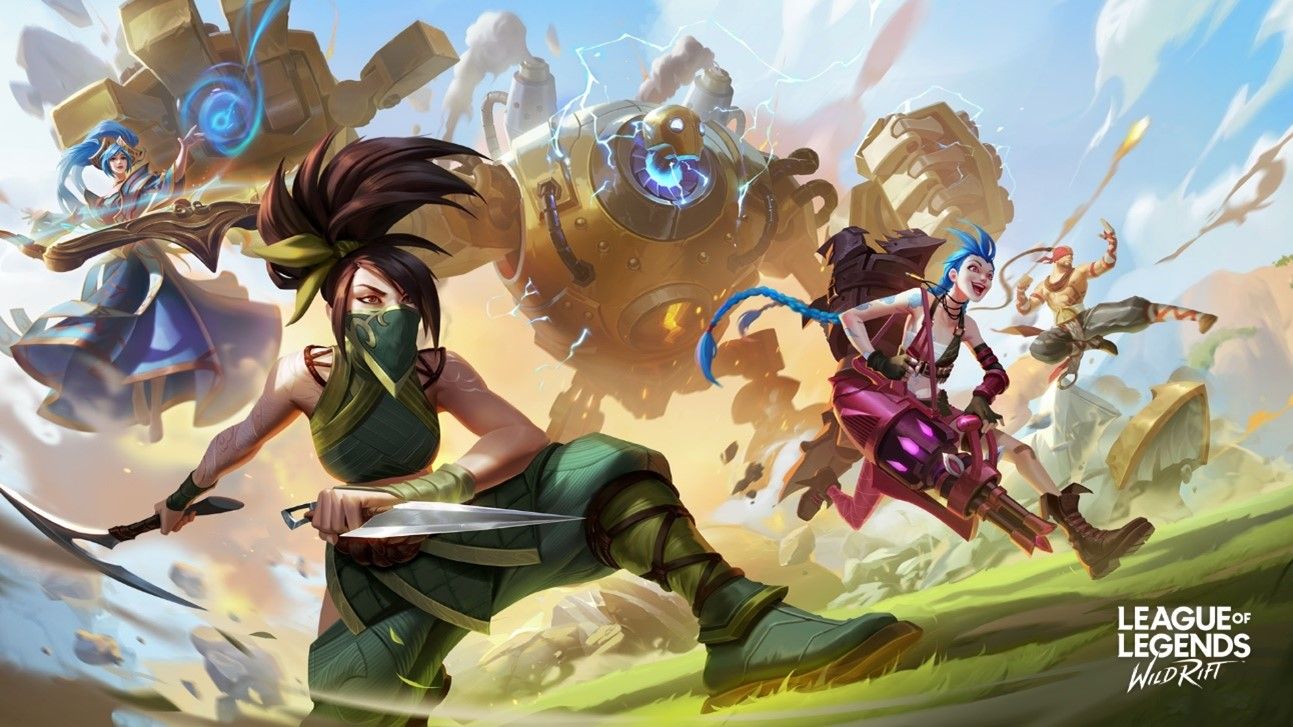 Wild Rift is the latest and probably the greatest entry in the world of League of Legends, but only for smartphone users. There have been long rumors going of the League of Legends games coming out for mobile users. It was a shock at first sight because most popular MOBA games aren't officially available for smartphone users. But LOL coming to mobile is fully justified, taken it has duplicate games on smartphone dominating the industry.
League of Legends Wild Rift is going to be a fan favorite for everybody, either someone who plays LOL on PC or MOBA games on smartphones. Being in the same universe, it is one of the best MOBA games like League of Legends. Still, there is one thing that comes to mind, whether Wild Rift Controller Support is available or not? Controllers are the perfect partners when you are on a smartphone, it gives an edge over the movement and controls. So, we managed to compile this article to answer this question.
Unfortunately, there is no official controller support for League of Legend Wild Rift. The main reason for not having controller support is that League of Legend developers want you to enjoy touch-based gameplay on the wild rift. It isn't any MOBA game available on smartphones to play, rather the developers took their time in developing the game.
The results are shocking because controls for League of Legend Wild Rift are exceptional. You don't even have to attach anything extra to enhance movements. The touch movements and controls of the game are already optimized for anyone to enjoy. Whether a professional smartphone MOBA player or a beginner who is completely new to mobile gaming, everyone can enjoy the game. But, if you want to play the game on the controller, there is a possibility which we will discuss below.
So, directly you can't play the game on the controller but there is always another way you can walk on. To play the game on the controller you will have to install the League of Legend Wild Rift on your PC. There are a lot of emulators (android) available free of cost. You can install an emulator, get Wild Rift on that emulator, and then try to connect the controller with your PC.
It isn't hard or exceptionally difficult to do. Most gamers usually enjoy Android, Console, and other games on PC through the use of Emulators. They are safe to use and you can enjoy their versatility. So, Wild Rift controller support isn't available but you can play the game on the emulator to enjoy it with a controller. Some of you might be wondering, why would someone consider using an emulator for the controller. Below, we mentioned some advantages of using an emulator and controller.
A bigger and better screen when you are on an emulator enhances the experience of a MOBA game.
There is versatility, you can plugin more things even if there is no direct support like Keyboard, controller, and so on
Everything is synced. When you want to play on mobile you can continue from the same account, while on PC you also have the same data synced together.
Not everyone has the latest mobile technology on hand, therefore using an emulator enhances the performance of the game, while you also don't have to worry about any memory.
We discussed some advantages of using an emulator, now we will share some advantages of using a controller. Although, some may argue, finger controls are better, the controller still takes an edge over finger controls.
While playing with fingers, you have sweat, blockage, and even the screen becoming a blur. All these issues are solved by using a controller because it is separate from the screen.
For Beginners, the controller feeling is much more natural. Fingers feel tiresome and new to most people, but being a gamer controller is a good spot.
Controllers come with much more micromanagement control. You can perform various things at once, which makes MOBA games simplistic. On fingers, you have to go for 3 fingers, 4 fingers, and so on. While on controllers you have controller support along with movement control at once. You can use your abilities without any problem.
League of Legends Wild Rift is a proper MOBA game developed by the best MOBA developers out there. Finger control is optimized and perfected to its absolute best. Even so, most people will still prefer a controller or keyboard to play the game on mobile. There is no wild rift controller support from developers yet, but you can play the game on an emulator which allows you to connect a controller. Furthermore, we compiled this article to discuss the reasons and advantages of emulator/controller in the wild rift.
Images Courtesy of Riot Games.